I'm Dreaming of a White ...
I'm Dreaming of a White ...
12/18/18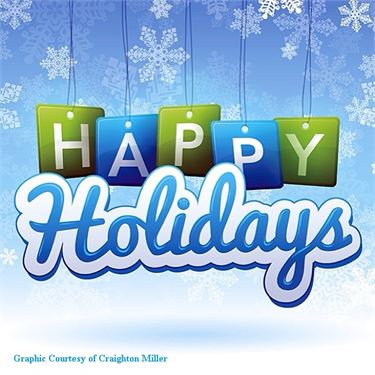 I'm Dreaming of a White ...
Wait, can I sing that without paying a royalty?  These days, we start hearing Christmas songs right after Halloween. Some holiday songs are in the public domain; while others are still protected by copyright. If the song is protected by copyright, it earns a royalty. How can you tell which songs are "free" and which are not? Copyright Law protects works of authorship for a limited number of years namely life in being of the author plus 70 years. After that, the works fall into the public domain. Still can't tell? You better not shout, you better not cry, IP News for Business will give you a non-exhaustive guide:
In the public domain: Come all Ye Faithful; Deck the Halls; Hark, the Herald Angles Sing; Jingle Bells; Joy to the World; O Little Town of Bethlehem; Silent Night; The First Noel; The Twelve Days of Christmas; Toyland; We Wish You a Merry Christmas.
Not in the public domain: A Holly Jolly Christmas; Frosty the Snowman; Have Yourself a Merry Little Christmas; I'll Be Home for Christmas; Jingle Bell Rock; Let it Snow, Let it Snow, Let it Snow; Little Drummer Boy; Rudolph the Red Nosed Reindeer; Santa Clause is Coming to Town; Silver Bells; Sleigh Ride; Winter Wonderland; White Christmas.
WHY YOU SHOULD KNOW THIS. Have a joyful and music filled holiday season.