Where's the Cart?
Where's the Cart?
5/21/19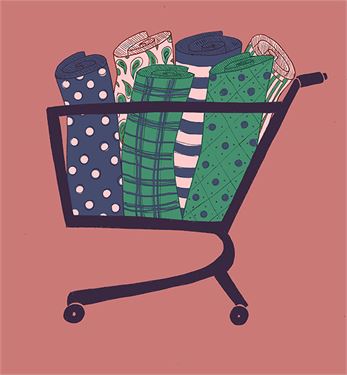 Siny Corp tried to register its trademark "Casalana" for a knit textile used in the manufacture of outerwear, gloves and the like. As its specimen of use in commerce, Siny submitted pages from its website. But the United States Patent and Trademark Office refused the specimen because it was mere advertising and not evidence of use in commerce. Siny appealed the decision all the way up to the Federal Court of Appeals and lost. Where did Siny go wrong?
In order to claim rights in a trademark, the owner has to use the trademark in commerce. Siny argued that the website showed use in commerce because it had the text "For sales information" followed by a phone number. That wasn't enough. The website has to provide a means for ordering the goods, such as through a "shop online" or "add to cart" button or link, or through information contained on the page. "For sales information" isn't the same as "order now" or "to order, call this number". According to the Federal Court of Appeals, "if virtually all important aspects of the transaction must be determined from information extraneous to the web page, then the web page is not a point of sale." If it's not a point of sale, it's not use in commerce. So Siny has to go back to the website drawing board and make some changes.
WHY YOU SHOULD KNOW THIS. At first glance, the Siny decision seems like splitting hairs. But it points out an important distinction between mere advertising and use in commerce. A website that shows pictures of a product doesn't mean that the product is actually being sold. Even having contact information for the seller, doesn't mean it's being sold. The consumer visiting the website has to have enough information about how to actually purchase or get the product.