Events & Webinars
Asset Protection Planning For Business Owners
June 19, 2019
Please join Golan Christie Taglia attorney, Barbara L Yong, at the SBAC Lawyers' Community Educational Forum for Business Owners for her presentation regarding asset protection planning for business owners.
Other topics covered include HR, intellectual property, insolvency, and corporate organization. The event will provide answers to the questions you always wanted to ask your attorney—but haven't.
For more information or to register, please visit the event website here.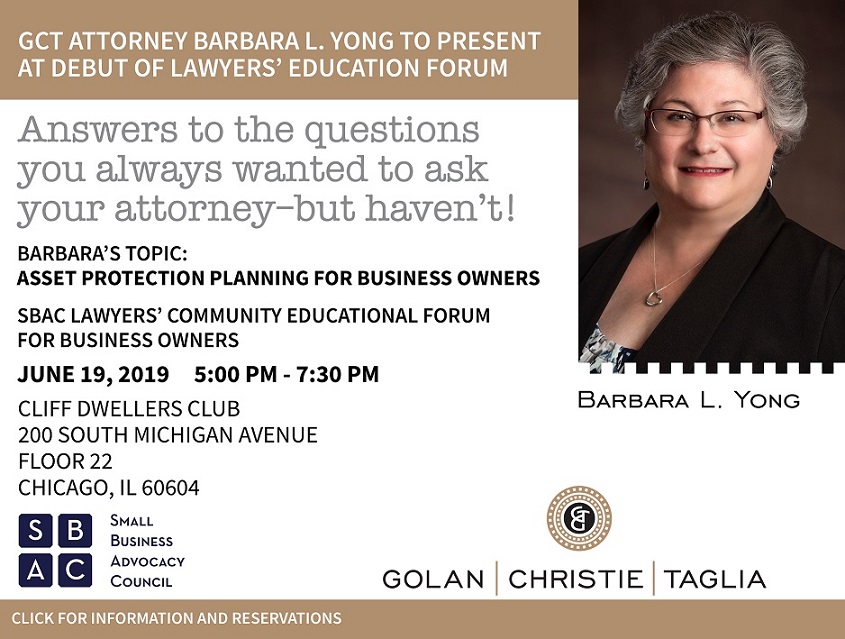 Asset Protection Planning For Business Owners
Location: Cliff Dwellers Club, 200 South Michigan Avenue, Floor 22, Chicago, IL 60604