GCT ATTORNEYS RECOGNIZED

GCT ATTORNEYS RECOGNIZED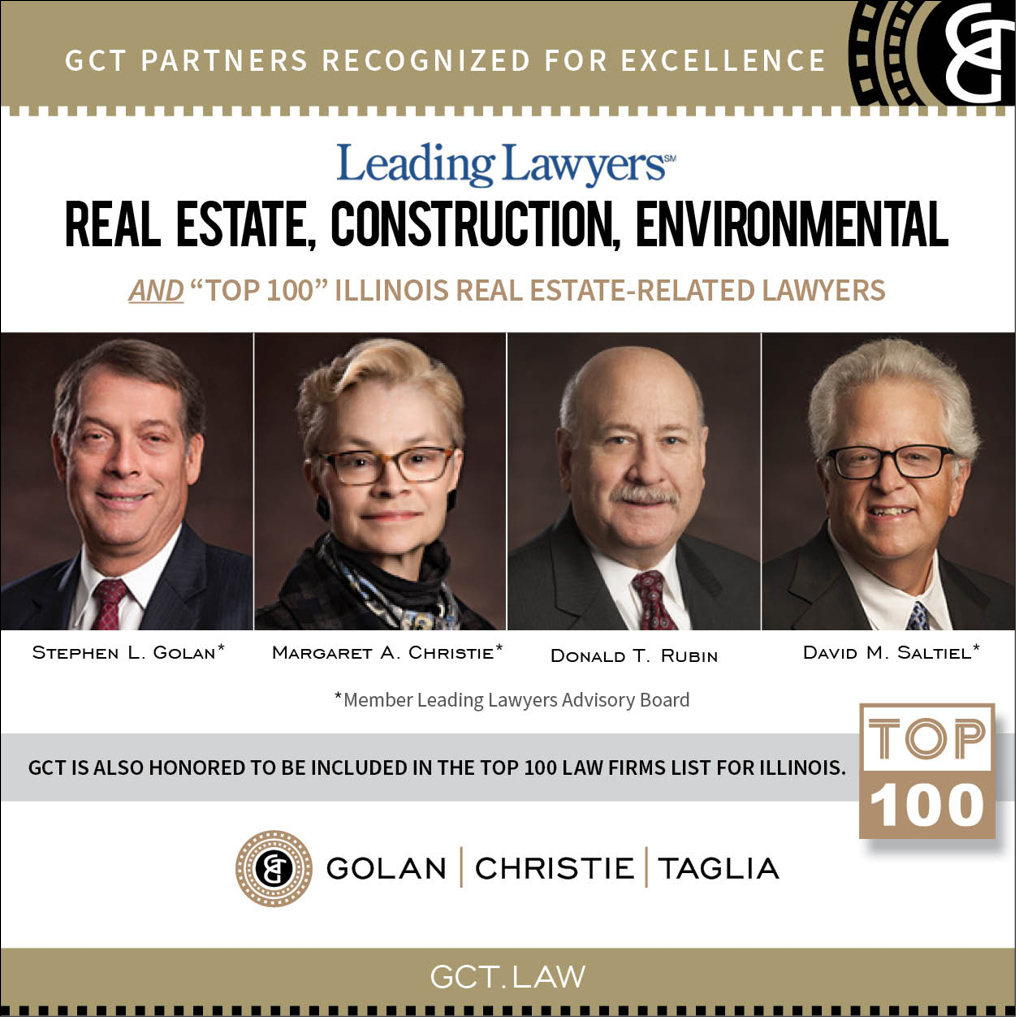 LEADING LAWYERS recently recognized four of our Golan Christie Taglia attorneys in the areas of real estate, construction and environmental. Congratulations to Stephen, Margaret, Donald and David for their ongoing commitment to excellence!
In addition, Golan Christie Taglia is also honored to be included in the TOP 100 LAW FIRMS list for Illinois.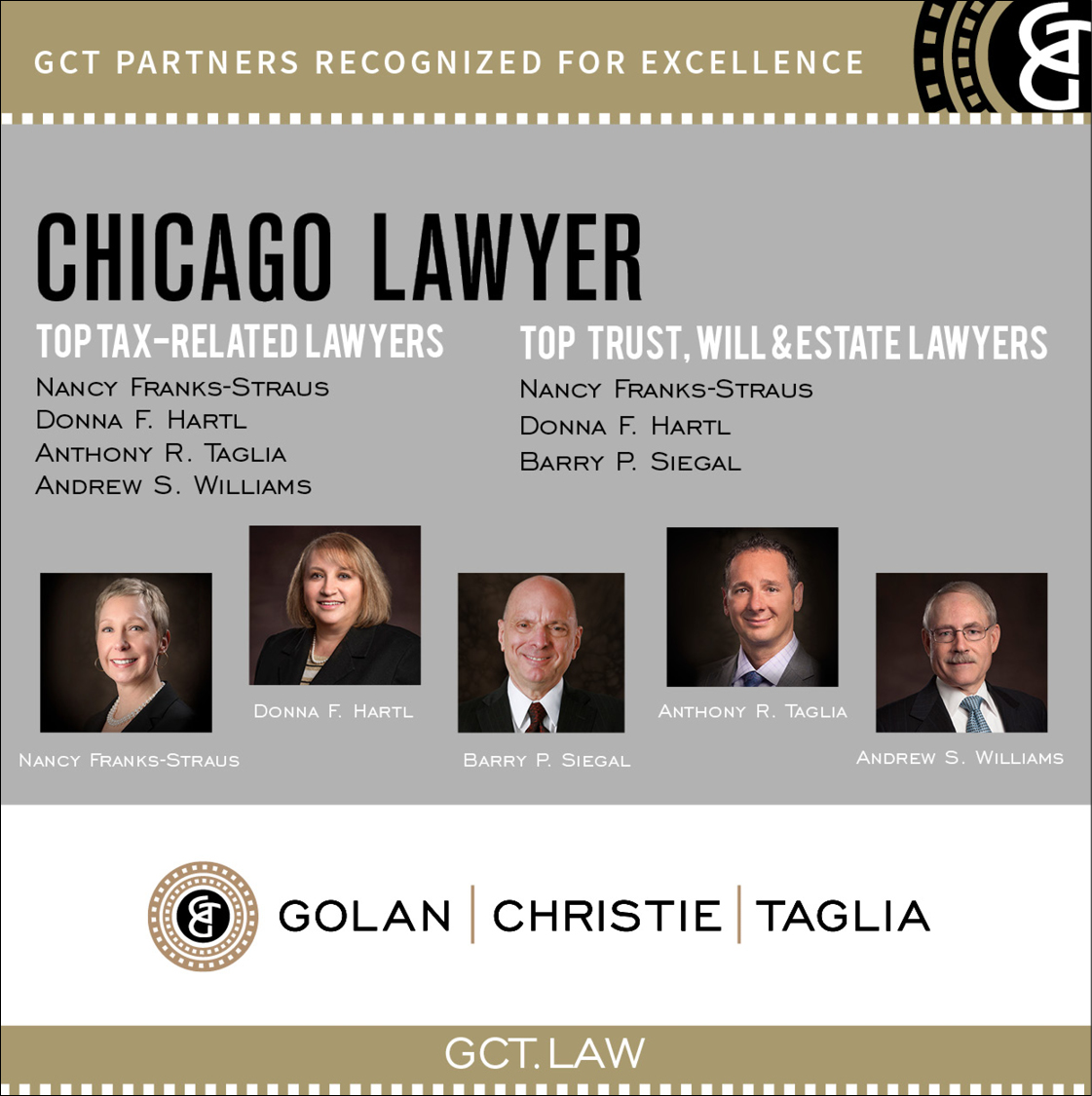 CHICAGO LAWYER MAGAZINE recently recognized five of our own as Top Tax-Related Lawyers and Top Trust, Will & Estate Lawyers. Congratulations to Nancy, Donna, Barry, Anthony and Andrew!