Tipsy and Ugly Fight Over Holiday Sweaters
Tipsy and Ugly Fight Over Holiday Sweaters
12/12/17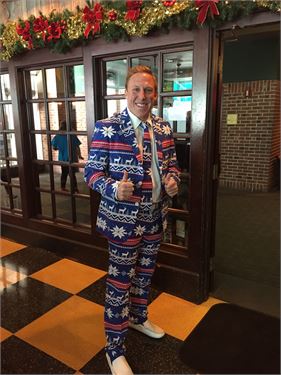 Unraveling an ugly holiday sweater Google search could create potential liability. Google AdWords is an advertising service offered by Google that allows a sponsor to pay for advertising and a website link to appear prominently. A problem arose when Ugly Christmas Sweater, Inc. used Tipsy Elves, LLC's name in its Google AdWords. Tipsy Elves sued Ugly Christmas Sweater for trademark infringement and other related causes of action. Tipsy Elves had a slippery hill to climb to prove its case. The vast majority of trademark infringement cases involving Google AdWords come out against the plaintiff. It appears that the parties settled their differences and Tipsy Elves dismissed its case. Ugly Christmas Sweaters' Google AdWords no longer come up in a Google search of Tipsy Elves.
WHY YOU SHOULD KNOW THIS. Google AdWords creates an opportunity for competitive advertising that might not be available in any other medium. Pursuing ad words for trademark infringement has problems, so far. Yet it shouldn't chill pursuing the issue as the courts knit a remedy for sponsored misleading search engine results.
This post is in honor of Golan Christie Taglia LLP's first annual Ugly Holiday Outfit Contest which is coming up on December 15, 2017. The photo shows GCT associate, Anthony J. D'Agostino, modeling his contest entry.