A Copyright Application is Just a Form. Or is it?
A Copyright Application is Just a Form. Or is it?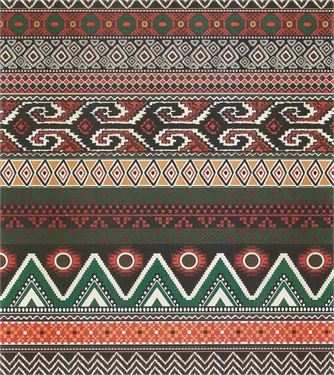 Registering the copyright in a work has a lot of advantages, including establishing ownership, access to federal courts for litigation and the ability to recover statutory damages and attorneys' fees for infringement. So far so good. But to register a copyright, you have to fill out an application following Copyright Office rules.
Unicolors, Inc. creates, purchases and gets exclusive rights to a large inventory of graphic works that are printed on fabrics and sold to fashion brands. Unicolors filed suit against H&M, the low cost clothing store that originates out of Sweden. Unicolors complained that H&M was selling garments that used graphics substantially similar to those owned by Unicolors.
Unicolors is no stranger to copyright infringement cases. Unicolors has been accused of being a copyright troll because it has filed over 700 copyright infringement lawsuits over the last few years.
The district court entered judgment for Unicolors in the amount of $266,209.33 in damages, $508,709.20 in attorney's fees, and $5,856.27 in costs. H&M appealed. The Ninth Circuit Court of Appeals reversed the judgment. The reversal had nothing to do with whether or not H&M committed copyright infringement. Instead, the Ninth Circuit found problems with Unicolors' application to register its copyrights.
Unicolors had filed the registration for the work at issue as part of a "collection" that included 31 separate designs. In order to file as a "collection", the works have to be published in a single unit. That definitely wasn't the case with Unicolors' fabric designs. In fact, some of the designs in the "collection" had never been made public. So Unicolors knew that the application was inaccurate.
Once a defendant alleges inaccuracies in a copyright application, the district court is supposed to submit a request to the Register of Copyrights "to advise the court whether the inaccurate information, if known, would have caused it to refuse registration." So the Ninth Circuit sent the case back to the district court to follow through on the required process.
WHY YOU SHOULD KNOW THIS. This case demonstrates the importance of filing accurate copyright applications. Clawing in multiple works for a group application may save on the filing fees ($55.00 per work). But the cost savings comes at a cost (pun intended) when suing for infringement. Also, it's interesting that the Ninth Circuit didn't say that H&M had to prove an "intent to defraud" the Copyright Office. The inaccuracy in the application is enough.
The Copyright Office recognizes that filing applications in single units can be cost-prohibitive for some content creators. So, there are some works that can be filed in batches even if they weren't originally published together. Up to 750 photographs can be registered in a group. However, published photos have to be registered separately from unpublished photos. There are also ways to register groups of non-photographic works which is kind of complicated. For more information you can consult the Copyright Office's Circular No. 34.
Leave a comment