An Oral Assignment Worth The Paper It's Not Written On
An Oral Assignment Worth The Paper It's Not Written On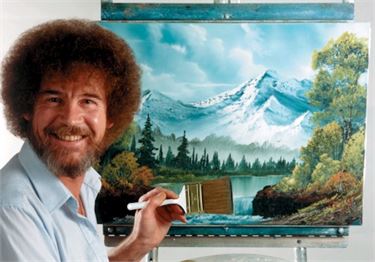 The famous movie producer, Sam Goldwyn, is credited with saying that "An oral contract isn't worth the paper it's written on". The son of Bob Ross, the Joy of Painting icon, found out that there's an exception to this rule.
Bob Ross created a company, Bob Ross Inc., along with his wife and Walt and Annette Kowalski, two of their friends. There were no written assignments or other written agreements between Bob and the company. During Bob's lifetime, the company registered his trademarks and managed his business. The company licensed Bob's trademarks, his likeness and his name for the manufacture and sale of merchandise and collected the revenues. Bob also executed a trust that was administered by Bob's brother. The trust had some language about the ownership of intellectual property. After Bob died, his son, Robert Stephen Ross, took over administering the trust and brought suit against the company alleging that the trust and not the company owned all of Bob's intellectual property. The court entered summary judgment for the company. In granting summary judgment, the court held that it was clear that Bob wanted the right to his name and image to go to the company. He may not have formally assigned the rights on paper, but he did make a verbal grant and otherwise made his intentions clear.
WHY YOU SHOULD KNOW THIS.  Bob and the company didn't have anything in writing. Instead, the company proved years of custom and usage that the judge used as a substitute for a written agreement. But, these results are not typical. The lack of a written agreement can suffer from the passage of time which can cause divergent memories regarding the parties' intentions. Don't leave something as important as management of intellectual property to chance. Always choose a written agreement over an oral one.
Leave a comment