Art Is In the Eye of the Economists
Art Is In the Eye of the Economists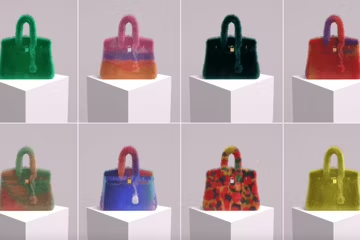 In Brief:   Hermes stopped an artist from using its Birkin bags in NFTs.
Here's What Happened:
Hermès International and Hermès of Paris, Inc. sell luxury (i.e. expensive) Birkin handbags that range in price from $12,000 to $200,000.
Around December 2021, Mason Rothschild created digital images of faux-fur-covered versions of the Birkin handbags that he titled "MetaBirkins". Matthew sold digital versions using "NFTs" (non-fungible tokens) for $450 each. They became very valuable and resold for tens of thousands of dollars.
Not too happy with seeing its luxury bags encased in faux fur and being sold as art, Hermès filed suit against Mason claiming trademark infringement, trademark dilution, and cybersquatting.
Throughout the case, Mason argued that his NFTs are works of art protected by the First Amendment. He likened his artwork to Andy Warhol's famous silk-screen prints of Campbell's soup cans. Mason's attorneys characterized the NFT project as an "artistic experiment" that examined how society places value on status symbols.
During the jury trial, the court excluded the testimony of an art expert. The court allowed testimony from economists. Thus, the central issue of artistic endeavor gave way to pure economic impact.
On February 8, 2023, the jury reached a verdict in favor of Hermès. The court ruled that Mason's 100 "MetaBirkins" NFTs are not artistic commentary and therefore not protected by the First Amendment. The jury awarded Hermès $110,000.00 representing profits from Mason's sale of NFTs and $23,000 in damages for cybersquatting.
This decision is the first time the relationship between digital art, NFTs, and physical fashion has been addressed in a court.
Mason said he plans to appeal the verdict.
Why You Should Know This: Mason took his dissatisfaction with the jury verdict to Twitter. Mason's tweets make some points about artistic expression. "A multibillion dollar luxury fashion house who says they 'care' about art and artists but...feel they have the the (sic) right to choose what art IS and who IS an artist. Not because of what they create but because their CV doesn't scream artist with a pedigree from a world class art school. That's what happened today."
On a side note, the approach the court took in the case seems to be in keeping with the economic analysis of Intellectual Property touted in "The Economic Structure of Intellectual Property Law" by William M. Landes (a lawyer and economist) and William A. Posner (Judge for the United States Seventh Circuit Court of Appeals from 1981 to 2017). In this book, the authors advocate an economic analysis of Intellectual Property unites it with the laws of ownership of physical property. Of course the problem with focusing on the economics of Intellectual Property is that it ignores creativity as the creator's motivation and the non-economic impact art has on the creator's audience.
Case Information:  Hermès Int'l v. Rothschild, 22-CV-384 (JSR), (S.D.N.Y.)
Leave a comment