Bad Spaniel Has First Amendment Rights
Bad Spaniel Has First Amendment Rights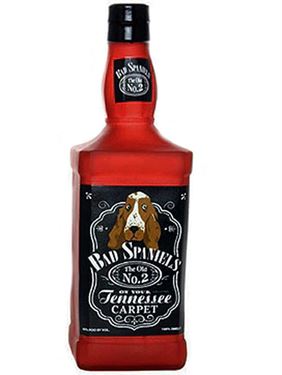 VIP Products LLP sells a series of dog toys called "Silly Squeakers". The toys are often fashioned to look like well-known beverage containers. One of the toys is called "Bad Spaniels". It looks like a Jack Daniel's whiskey bottle but with alterations. Of course, the name was changed from Jack Daniel's to Bad Spaniels. But it didn't stop there. Instead of "Old No. 7", it said "Old No. 2 on your Tennessee Carpet" (which should resonate with dog owners). The alcohol description read 42% POO BY VOL" and "100% SMELLY" (again something instantly recognized by dog owners).
Jack Daniel's Properties, Inc. didn't think it was funny. So they sent a cease and desist letter to VIP. VIP responded by filing suit for a declaratory judgment seeking a judgment that there was no infringement of the Jack Daniel's brand. After losing in the district court, VIP appealed to the Ninth Circuit Court of Appeals. The Ninth Circuit affirmed the district court's ruling that the Jack Daniel's bottle was protectable trade dress. However, the Ninth Circuit reversed the other district court findings that VIP's use of the Jack Daniel's brand caused dilution and trademark infringement. The Ninth Circuit held that the "Bad Spaniels" toy was an expressive work entitled to First Amendment Protection.
This case was not unlike a 2007 involving Louis Vuitton and a dog toy named "Chewy Vitton". Sort of the same thing happened. Haute Diggety Dog, LLC manufactured and sold parody dog toys. One of them was designed to look like a Louis Vuitton hand bag. The Fourth Circuit Court of Appeals held that the toy was a parody of the original. And as a humorous expressive work, it's protected by the First Amendment. The Fourth Circuit called it "permissive fair use".
WHY YOU SHOULD KNOW THIS. Parody can be a strong branding strategy for the right product. However, parody creates a tension between a trademark owner's need to protect their brand and their ability to stop anything that references their brand. The line between going along with the joke and accusations of trademark infringement can be treacherous to navigate. But, in this case, Jack Daniel's was given the proverbial newspaper on the nose by the Ninth Circuit.
Leave a comment