Certified Delicious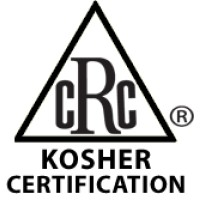 In Brief:  Don't use a trademark that would cause confusion with a certification mark.
Here's What Happened:  
The Chicago Rabbinical Council owns the cRc certification mark. A certification mark is used to show consumers that particular goods or services, or their providers, have met certain standards. According to the Chicago Rabbinical Council, the cRc mark is "used by persons authorized by the certifier to certify a reliable rabbinical approval of food products as being kosher." By their nature, certification marks aren't actually used by the certifier. The marks are used by those who meet the certification requirements.
CRC Bakery Packaging LLC tried to register "CRC Bakery" as a trademark in three classes: bakery products (Class 30); wholesale food distributorship services (Class 35); and for bakery services (Class 40). The Examining Attorney issued an office action refusing to register CRC Bakery's mark due to a likelihood of confusion with the Chicago Rabbinical Council's certification mark.
CRC Bakery appealed to the Trademark Trial and Appeal Board.
The Board evaluated the likelihood of confusion.
First, the dominant portion of each mark look and sound exactly the same. So the Board rejected CRC Bakery's argument that the marks were different because certification mark has a capital R in the middle.
Second, the Board rejected CRC Bakery's argument that the certification mark appears inconspicuously on the products. The Board must have been mystified as to why CRC Bakery thought this argument would be helpful. The cRc mark appears on authorized goods in different ways that are chosen by the certified user.
Third, CRC Bakery argued that because the cRc mark was used to certify rabbinical approval of food products as being kosher, the classes of consumers for those foods would be sophisticated enough to see the difference between the certification and CRC Bakery's products and services. The Board pointed out that CRC Bakery appeared to be using the mark on non-kosher goods. So even a sophisticated consumer would be confused as to whether the goods were certified.
The Board affirmed the refusal to register CRC Bakery's trademark. 
Why You Should Know This: Certification marks are valuable tools for companies to assure their customers of the quality of the goods and services. The certifier company sets standards and qualifications. If an applicant meets the qualifications, the applicant is granted permission to use the certification mark. In order to obtain a certification mark, the certifier company does not manufacture, sell or provide the actual goods and services. So the certifier company can remain objective in issuing certification. CRC Bakery couldn't get around the likelihood of confusion it would cause with those who rely on the cRc certification mark to purchase foods that comply with their religious dietary laws.
Leave a comment