Copyright Public Domain Class of 2021
Copyright Public Domain Class of 2021
1/19/21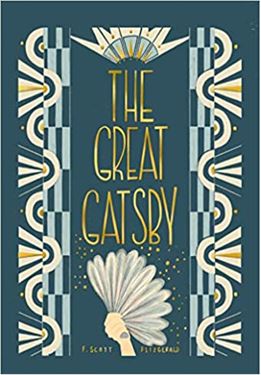 In Brief:  On January 1, 2021, a large inventory of vintage content went into the public domain.
In 1976, the Copyright Act was completely overhauled. The system of protecting copyrights changed giving longer protection and making it easier to claim a copyright. But pretty much all of the pre-1976 works were going to be treated differently. So the Copyright Act grandfathered in and extended the protection for these pre-1976 works. Originally, works created in 1923 or before were still in the public domain. On January 1, 2021, any works created from 1925 went into the public domain.
Those works include (this list is by means exhaustive):
Literary Works:
· F. Scott Fitzgerald, The Great Gatsby
· Theodore Dreiser, An American Tragedy
· Alain Locke, The New Negro (collecting works from writers including W.E.B. du Bois, Countee
Cullen, Langston Hughes, Zora Neale Hurston, Claude McKay, Jean Toomer, and Eric Walrond)
· Aldous Huxley, Those Barren Leaves
· W. Somerset Maugham, The Painted Veil
· Dorothy Scarborough, On the Trail of Negro Folk-Songs
· Edith Wharton, The Writing of Fiction
Music:
· "Always," by Irving Berlin
· "Sweet Georgia Brown," by Ben Bernie, Maceo Pinkard and Kenneth Casey
· Works by Gertrude "Ma" Rainey, the "Mother of the Blues," including "Army Camp Harmony Blues"
(with Hooks Tilford) and "Shave 'Em Dry" (with William Jackson)
· "Looking for a Boy," by George and Ira Gershwin (from the musical Tip-Toes)
· "Manhattan," by Lorenz Hart and Richard Rodgers
· "Yes Sir, That's My Baby," by Gus Kahn and Walter Donaldson
· Works by "Jelly Roll" Morton, including "Shreveport Stomp" and "Milenberg Joys" (with Paul
Mares, Walter Melrose and Leon Roppolo)
· Works by Duke Ellington, including "Jig Walk" and "With You" (both with Joseph "Jo" Trent)
· Works by "Fats" Waller, including "Anybody Here Want To Try My Cabbage" (with Andy Razaf),
"Ball and Chain Blues" (with Andy Razaf), and "Campmeetin' Stomp**"**
Film:
· Harold Lloyd's The Freshman
· The Merry Widow
· Stella Dallas (silent version)
· Buster Keaton's Go West
· Lovers in Quarantine
· Pretty Ladies
WHY YOU SHOULD KNOW THIS.  You can now enjoy and use these works without having to pay a license fee.