Copyright Public Domain Class of 2022
Copyright Public Domain Class of 2022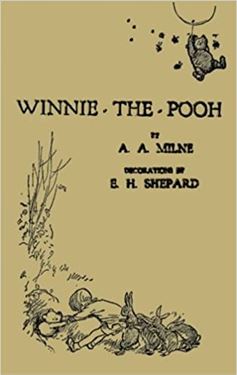 In Brief:  Each year, a new crop of creative works go into the public domain. 
Here's What Happened:  Here's a non-exclusive list of the Class of 2022.
Literary Works:
· A. Milne, Winnie-the-Pooh, decorations by E. H. Shepard (original version only)?
· Ernest Hemingway, The Sun Also Rises
· Dorothy Parker, Enough Rope (her first collection of poems)
· Langston Hughes, The Weary Blues
· T. E. Lawrence, The Seven Pillars of Wisdom (later adapted into the film Lawrence of Arabia)
· Felix Salten, Bambi, A Life in the Woods (basis for the Disney movie)
· Kahlil Gibran, Sand and Foam
· Agatha Christie, The Murder of Roger Ackroyd
· Edna Ferber, Show Boat (adapted for the stage and film and credited with artistic advancement in the field of musical theater)
· William Faulkner, Soldiers' Pay (his first novel)
· Willa Cather, My Mortal Enemy
· D. H. Lawrence, The Plumed Serpent
· H. L. Mencken, Notes on Democracy
Film:
· For Heaven's Sake (starring Harold Lloyd)
· Battling Butler (starring Buster Keaton)
· The Son of the Sheik (starring Rudolph Valentino (actually quite steamy)
· The Temptress (starring Greta Garbo)
· Moana (docufiction filmed in Samoa) (not the Disney movie)
· Faust (German expressionist classic)
· So This Is Paris (based on the play Le Réveillon)
· Don Juan (first feature-length film to use the Vitaphone sound system)
· The Cohens and Kellys (prevailed in a famous copyright lawsuit)
· The Winning of Barbara Worth (a Western, known for its flood scene)
Sound Recordings:
· Ethel Waters, Down Home Blues (Tom Delaney) and There'll Be Some Changes Made (Benton Overstreet, Billy Higgins)
· Sophie Tucker, Some of These Days (Shelton Brooks) and Pick Me Up and Lay Me Down (Harry Ruby, Bert Kalmar)
· Vess L. Ossman, Maple Leaf Rag (Scott Joplin)
· Billy Murray, Give My Regards to Broadway and The Grand Old Rag (Flag) (George M. Cohan), Alexander's Ragtime Band (Irving Berlin)
· Enrico Caruso performances from operas such as Rigoletto and La Traviata (Giuseppe Verdi), La Bohèm (Giacomo Puccini), and Pagliacci (Ruggero Leoncavallo); songs such as Over There (George M. Cohan, French lyrics Louis Delamarre) and O Sole Mio (Neapolitan folk song)
· Pablo Casals, Bourée (Johann Sebastian Bach) and Dream of Love (Liebestraum) (Franz Liszt)
· Sergei Rachmaninoff, Liebesleid (Fritz Kreisler; arr. Rachmaninoff)
· The Sousa Band, The Star-Spangled Banner (John Stafford Smith, Francis Scott Key, arr. John Philip Sousa), Semper Fidelis and multiple other marches by John Philip Sousa
· Fanny Brice, My Man (Maurice Yvain, Jacques-Charles, Albert Willemetz, English lyrics Channing Pollock) and Second Hand Rose (Grant Clarke, James F. Hanley)
· Al Jolson, Swanee (George Gershwin, B.G. De Sylva, Irving Caesar)
· John Steel, A Pretty Girl Is Like a Melody (Irving Berlin)
Musical Composition
· Bye Bye Black Bird (Ray Henderson, Mort Dixon)
· Gentlemen Prefer Blondes (Irving Berlin)
· Black Bottom Stomp (Ferd 'Jelly Roll' Morton)
· Someone to Watch Over Me (George Gershwin, Ira Gershwin)
· Are You Lonesome To-Night (Roy Turk, Lou Handman)
· When the Red, Red Robin Comes Bob, Bob, Bobbin' Along (Harry Woods)
· Ke Kali Nei Au ("Waiting For Thee") (Charles E. King), in 1958 renamed Hawaiian Wedding Song with new lyrics (English) by Hoffman & Manning (featured in Elvis' Blue Hawaii)
· Cossack Love Song (Otto Harbach, Oscar Hammerstein II, George Gershwin, Herbert Stothart)
WHY YOU SHOULD KNOW THIS: You can now enjoy and use these works for free. On a cultural note, there are many films that have been lost and we might never be able to see them. Old film technology wasn't conducive to film preservation. So just because they are now in the public domain doesn't mean you can actually view them.
Leave a comment