Eyelash Booster Trademarks Get a Wink and a Nod
Eyelash Booster Trademarks Get a Wink and a Nod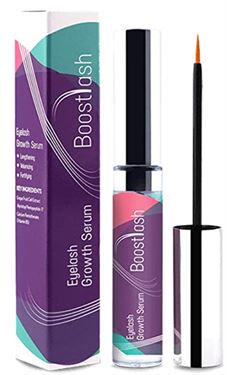 In Brief:  Competing eyelash booster trademarks don't create a likelihood of confusion.
Here's What Happened:
The principal of Boost Beauty LLC and the principal of Woo Signature LLC were roommates for 5 years. The principal of Boost Beauty developed an eyelash booster during that time. Boost Beauty's principal made Woo Signature's principal promise not to disclose or use any of his proprietary information, secrets or strategies for a successful business. However, there was never a written confidentiality agreement. Eventually, the principal of Woo Signature developed an eyelash booster that was not-so-surprisingly similar to Boost Beauty's product. Boost Beauty registered the mark "Boostlash". Woo Signature used the mark "Woolash".
Boost Beauty sued Woo Signature for copyright infringement, trademark infringement and unfair competition.
The copyright infringement claim was dismissed early in the case. Boost Beauty claimed that Woo Signature infringed on a copyrighted advertisement. The court surmised that while Boost Beauty didn't have to produce all its evidence at the motion to dismiss stage, its complaint didn't sufficiently plead that there was an infringement at all. The court dismissed this count with prejudice.
The court granted summary judgment to Woo Signature on the trademark infringement and unfair competition counts. The court held in Woo Signature's favor because:
(1) Plaintiff's mark was weak. Boost Beauty used the components of the mark as ad words in Google;
(2) The two marks were not similar. Other than the use of the word "lash", they look and sound different;
(3) There was no evidence of actual confusion; and
(4) Consumers would exercise a high degree of care in buying cosmetics. 
Why You Should Know This: This case gives valuable information about evaluating a weak mark. Both Boost Beauty and Woo Signature weakened their marks by using descriptive elements.
Case Information: Boost Beauty, LLC v. Woo Signatures, LLC, No. 2:18-cv-02960-CAS-Ex, 2022 U.S. Dist. LEXIS 24515 (C.D. Cal. Feb. 7, 2022)
Leave a comment