Field of Trademark Dreams
Field of Trademark Dreams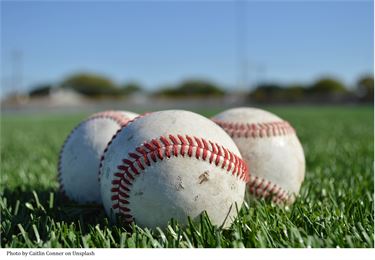 In Brief:   Hoping your team makes it to World Series isn't enough for trademark use.
Here's What Happened:
William Yedor has had a long history with the trademark, MIRACLE ON 35TH STREET (which refers to the home of the Chicago White Sox). After the White Sox won the World Series in 2005, William obtained a registration for the mark for use in two classes, namely Class 16 for paper goods and printed matter and Class 025 for clothing. The registration was cancelled in 2013. In 2016, William filed an intent to use application for the same mark in the same two classes of goods. 
A&H Sportswear Co., Inc. owns the trademark MIRACLE for clothing. A&H opposed William's application on the grounds of likelihood of confusion and dilution by blurring. A&H later amended the opposition to also allege that William didn't have a bona fide intent to use the trademark.
In response to A&H's motion for summary judgment, William stated that he has a bona fide intent to use the mark because he "intends to sell T-shirts, owns the domain name whitesoxshirts.com and has one T-shirt design". He said that he gave friends and family a 'prototype T-shirt' in 2005, and plans to build a website in the event the Chicago White Sox win the World Series. 
The TTAB was unconvinced by William's arguments and itemized all the evidence William failed to produce to support his intent to use:
· Other than the one T-shirt, William has no other product that he plans to use under the mark;
· William doesn't have a class of purchasers to whom he has marketed or sold, or intends to market or sell his products;
· William didn't produce documents that show use of, or steps toward using, his mark on any products, or that show advertising, promotions, media, marketing plans, business plans or packaging materials or expenditures;
· William didn't produce any documents identifying any outlets, distributors or resellers through which he intended to offer or offers his goods; and
· William didn't produce any business or marketing plans to offer or sell his products in connection with his mark, any prospective purchasers, or any websites to display his products.
The TTAB stated that: "The evidentiary bar for showing bona fide intent to use is not high, [but] more is required than a mere subjective belief" and "objective evidence must indicate an intention to use the mark that is firm and demonstrable." William's intent to use the mark dating back in 2005 when the White Sox last won the World Series did not carry forward to his filing date in 2016 because it was nothing more than a "speculative and purely contingent plan, dependent on a future event that might or might not occur in the future."
The TTAB entered summary judgment for A&H on the bona fide intent to use issue.
Why You Should Know This. William appears to have carried the familiar refrain, "Maybe next year" a little too far according to the TTAB. The TTAB seems to have no faith that the White Sox will make it to the World Series anytime soon.
By the way, William hasn't given up the dream. He filed a new use based application for the mark on September 1, 2021. The specimen of use shows a T-shirt with a MIRACLE ON 35TH STREET label.
Leave a comment