Fifty Shades of Gray Market Goods
Fifty Shades of Gray Market Goods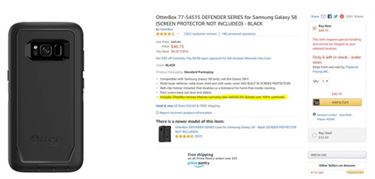 In Brief:  The First Sale Doctrine doesn't always apply to gray market goods. 
Here's What Happened:
Otter Products LLC and Treefrog Developments, Inc. ("Otter") sells mobile phone and tablet cases under the brand names, "OtterBox" and "LifeProof". It provides a warranty for products purchased directly from authorized sellers.
Triplenet Pricing Inc. and Eric Sypes ("Triplenet") was not an Otter authorized dealer. Triplenet sold Otter's products on Amazon and other places. In the description of the products, Triplenet represented that it included the "OtterBox limited lifetime warranty"; which was not the original Otter warranty.
Otter sued Triplenet for selling gray market goods alleging trademark infringement, unfair competition, false advertising, and deceptive trade practices under Colorado law. Gray market goods are legal products that are sold through unauthorized channels. Triplenet counterclaimed seeking a declaratory judgment that it did nothing wrong and alleging that Otter was engaging in tortious interference with contract, interference with economic advantage and deceptive trade practices.
Otter moved for summary judgment on its trademark infringement and unfair competition claims. Triplenet moved for summary judgment on all of its claims. Triplenet argued that the First Sale Doctrine was a complete defense to Otter's claims. The First Sale Doctrine allows the resale of lawfully purchased goods bearing the original trademark. There are two exceptions to the First Sale Doctrine: (1) "material difference" which means that the resold goods are materially different from the goods so they aren't genuine; and (2) "quality control" which means that the resale was absent the original owner's quality control.
The court granted Otter's motion for summary judgment and denied Triplenet's. The court found that the material difference exception applied because the goods sold by Triplenet didn't include Otter's warranty. The court found that the quality control exception applied because Otter only allows the sale through authorized distributors who have to follow Otter's rigorous quality control standards which includes shipping protocols, product inspections, and product display. The court also found that Triplenet's nonconforming sales diminished the value of Otter's trademarks because the sales interfered with Otter's ability to ensure that Triplenet's sales adhered to Otter's quality standards.
WHY YOU SHOULD KNOW THIS: Gray market goods appear in all types of industries such as printer cartridges, watches, cameras, and even pharmaceuticals. Consumers can't always tell when they're buying gray market goods. But, not all gray market goods are necessarily bad. Only the ones that run afoul of the First Sale Doctrine.
Leave a comment