Freeing a Princess from a Trademark Tower
Freeing a Princess from a Trademark Tower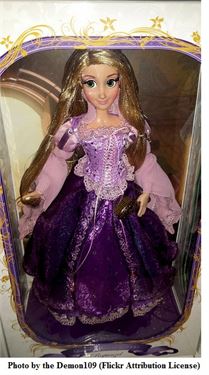 Anyone with a legitimate interest can oppose the registration of a trademark. But what does "legitimate interest" actually mean. It looks like Rapunzel may help answer that question.
United Trademark Holdings Inc. filed an application to register the name "Rapunzel" as a trademark for dolls. Professor Rebecca Curtin filed an opposition to registration with the Trademark Trial and Appeal Board (TTAB). Professor Curtin argued that the name belonged to a centuries old fairy tale princess so it was too generic to be registered as a trademark. United Trademark Holdings moved to dismiss the opposition. It argued that the Professor wasn't a competitor and so she didn't have standing to oppose the registration. The TTAB denied the motion to dismiss saying: "Consumers, like competitors, may have a real interest in keeping merely descriptive or generic words in the public domain, to prevent the owner of a mark from inhibiting competition in the sale of particular goods and to maintain freedom of the public to use the language involved." This decision allows the Professor to continue the fight. We'll have to wait and see if Rapunzel can't be registered because it's merely descriptive of a princess with the long hair who lived in a tower until she was rescued by a handsome prince.
WHY YOU SHOULD KNOW THIS. Fairy tales can come true. You probably already know that. But you should also know that anyone, even a member of the general public, can oppose the registration of a trademark that will interfere with a general right to use the name. This helps to keep generally accepted expressions and terms in the public domain.
Leave a comment