If at First You Don't Succeed
If at First You Don't Succeed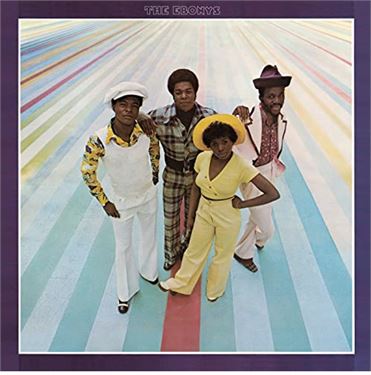 In Brief:  Decisions by the Trademark Trial and Appeal Board don't always have a preclusive effect on further litigation.
Here's What Happened: David Beasley founded a musical group in 1969 called "The Ebonys". David, along with fellow members, Jenny Homes, James Tuten and Clarence Vaughan, became well known for their dramatic soul ballads. The band had some commercial success in the 1970s. In the mid 1990s, William Howard joined the band and stayed with it for several years.
In 1997, David obtained a New Jersey state service mark for THE EBONYS. In 2012, William registered THE EBONYS as a federal trademark with the U.S. Patent & Trademark Office ("PTO").
In 2013, David filed a petition with the TTAB to cancel the registration contending that William had defrauded the USPTO when he filed his application. The petition was denied.
In 2017, David filed a second petition with the TTAB that basically alleged the same fraud that he alleged in the 2013 petition. The TTAB dismissed the petition on the ground of claim preclusion. 
Not to be undone, in 2019, David filed suit against William for trademark infringement under §43(a) of the Lanham Act. The district court dismissed the complaint on the basis of claim preclusion.
David appealed to the Third Circuit Court of Appeals. The central issue was whether losing a bid to cancel the registration also meant that David lost the ability to bring other causes of action, like trademark infringement. Claim preclusion happens when there's: (1) A final judgment; (2) The judgment involves the same parties; and (3) The subsequent suit is based on the same cause of action.
The Third Circuit pointed out that the TTAB cancellation proceeding involved the limited issue of whether William's trademark registration should be cancelled. David's current suit sought damages for trademark infringement. So the third element of claim preclusion wasn't satisfied. 
The Third Circuit rejected the argument that parties should have to choose between either expeditiously petitioning the TTAB to cancel a mark or seek damages for infringement claims in federal court. The Third Circuit explained that proceedings before the TTAB provide an expedited vehicle to protect both the petitioner and the public from invalid trademarks. A party shouldn't be precluded from non-trademark cancellation claims like infringement just because they asked the TTAB to cancel the trademark registration. 
The Court affirmed the part of the district court's order dismissing claims that William defrauded the USPTO but reversed and remanded the infringement case.
WHY YOU SHOULD KNOW THIS:  This decision makes it clear that the TTAB has a limited function. That function addresses the right to register a trademark. The TTAB wouldn't have been able to hear David's infringement case no matter what. Of course, it's more expeditious to try to cancel a trademark. But doing so won't compromise other potential causes of action.
Leave a comment