Menu Patent is Invalid No Matter How You Slice It
Menu Patent is Invalid No Matter How You Slice It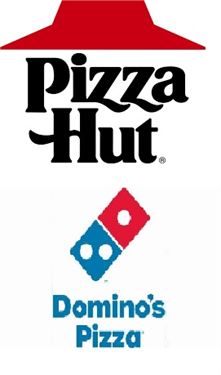 In Brief:  Pursuing questionable patent claims can result in paying the other side's attorney's fees.
Here's What Happened.  Ameranth, Inc. sued numerous pizza chains and delivery companies for patent infringement relating to its patents for menus. But it met its match with Domino's Pizza Inc.
In one of Ameranth's first cases, after 3 years of litigation, the jury returned a verdict of non-infringement and found that Ameranth's patent claims were invalid. Ameranth appealed and settled with one of the defendants. Over the objections of the other defendants, the court vacated the findings that the claims were invalid.
Then Ameranth went on a patent infringement suit frenzy, suing Pizza Hut and a lot of other fast food restaurants, including, Domino's, and food delivery companies. Five of the defendants in these lawsuits filed petitions with the Patent Trial and Appeal Board to invalidate Ameranth's patent claims. Only one of Ameranth's patent claims survived the challenge. 
Pizza Hut filed a motion for summary judgment on the issue of the patentability of Amaranth's sole remaining claim. Ameranth settled with Pizza Hut. But Domino's and several other defendants were allowed to join the motion for summary judgment over Ameranth's objections. The court found that Ameranth's remaining patent claim was invalid too. Ameranth appealed to the Federal Circuit but the judgment was affirmed. The US Supreme Court refused to hear the case.
The Domino's defendants brought a motion for costs and fees incurred in defending against Ameranth's infringement claim. The Patent Act permits a prevailing party to recover costs and fees in "exceptional circumstances." The test for exceptional circumstances is clear and convincing evidence that a party's position is frivolous or objectively unreasonable. In other words, the party knew or willfully ignored evidence that their assertions of infringement are baseless. Ameranth's litigation conduct included taking inconsistent positions about the construction of its patent claims. The Domino's defendants had pointed out to Ameranth that a key element of Ameranth's remaining menu claim didn't exist in their menu systems. Ameranth ignored that problem and kept on litigating. The court agreed with the Domino's defendants. The court cited to the fact that Amaranth had limited success with its infringement actions. Ameranth avoided final adjudications by settlement or appeal. The judge said "Considering this pattern of continued bullishness in the face of numerous defeats, and the totality of the circumstances discussed above, the court finds this is an exceptional case."
The motion for fees was continued solely to give Amaranth a chance to dispute whether the fees requested by the Domino's defendants are reasonable.
WHY YOU SHOULD KNOW THIS.  There's a difference between aggressively protecting IP rights and aggressively litigating a case with very little foundation. All IP statutes and unfair competition statutes have fee shifting provisions for a prevailing party. Most require the kind of exceptional circumstance described in this case. Plaintiffs should always do due diligence to make sure their cases are based in law and fact. Defendants should always document any communications and history that shows the plaintiff knew or should have known that its claims of infringement were baseless.
Leave a comment