One Size Does Not Fit All Trade Secrets
One Size Does Not Fit All Trade Secrets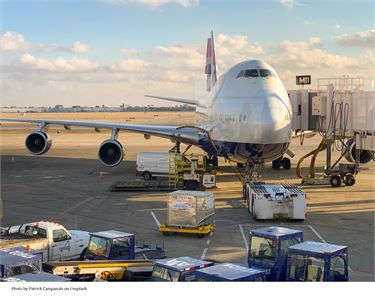 In Brief:   The type of trade secret drives reasonable measures of secrecy.
Here's What Happened:
Turret Labs USA, Inc. developed software called Dock EnRoll that facilitated the hand-off of air cargo arriving in the United States to ground transporters and the payment of associated storage and handling fees. Apparently, the functionality of Dock EnRoll was readily apparent to all users of the program. Turret licensed Dock EnRoll to Lufthansa Cargo Americas to manage Dock EnRoll and grant access to other users. Lufthansa licensed Dock EnRoll to Cargo Sprint LLC.
Turret brought suit against Cargo Sprint under the Defend Trade Secrets Act (DTSA) and state law trade secret misappropriation. Turret alleged that Cargo Sprint evaded security precautions and reversed engineered the software.
The district court dismissed Turret's complaint because it failed to adequately allege reasonable measures to protect the trade secret from being disclosed to the public.
On appeal to the Second Circuit Court of Appeals, Turret argued that Dock EnRoll is a protectable trade secret and that Turret took extensive security measures, such as physically securing Dock EnRoll servicers and limiting access to those with usernames and passwords.
The Second Circuit looked at Turret's measures of secrecy and found them wanting just like the district court did. What constitutes "reasonable measures" to keep information secret under the DTSA depends on the nature of the trade secret. In this case, the alleged trade secret consists primarily, if not entirely, of a computer software's functionality. Functionality that any user can see just by using the software. The Second Circuit found that "notably absent" from Turret's allegations was that Lufthansa or any other user of Dock EnRoll was required to keep Turret's information confidential. Turret couldn't plead this essential element because Turret didn't include that term in its license agreements. 
The Second Circuit affirmed the dismissal of Turret's complaint.
Why You Should Know This: Turret's biggest problem was that a trade secret that can be easily reversed engineered may not really be a trade secret at all. Dock EnRoll's functionality was readily apparent. So, Turret needed to do something more than password protect access to the software. Turret's chief measures of secrecy should have included confidentiality and non-circumvention clauses in the licensing agreements. Even with those clauses, it might be hard to keep up the guard rails when the licensor has no control over the end users.
Leave a comment