Oral Agreement = Copyright Infringement Litigation
Oral Agreement = Copyright Infringement Litigation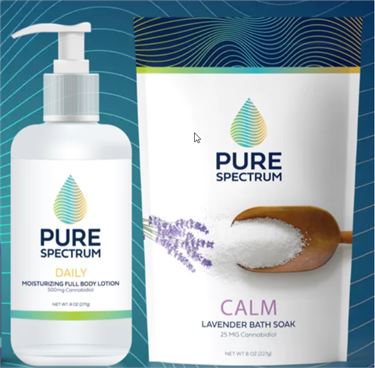 In Brief:  Oral agreements with independent contractors fuel copyright infringement litigation.
Here's What Happened:
Pure Spectrum CBD, LLC hired Martha Martin, a professional graphic designer, to create product branding, logo design, packaging design, advertising and marketing for CBD-related products. Martha submitted her proposal for five new packaging designs. Pure Spectrum was obviously quite enamored with Martha's work because not only did it give her the job, it offered to give her a stake in the company. And Pure Spectrum gave Martha "ultimate authority (and would have ultimate say) on issues relating to the use and implementation of her creative work." Despite, or maybe because, everyone was so happy with each other, they didn't put anything in writing.
Martha completed the work and was paid for it. Although, she never got the stake in the company.
Then the relationship soured.
One doesn't need a crystal ball to see what happened next.
Martha sued Pure Spectrum for copyright infringement. She also tacked on causes of action for securities fraud, breach of contract, breach of fiduciary duty, unjust enrichment, and fraud.
Pure Spectrum moved for summary judgment on all counts. As to the copyright infringement count, Pure Spectrum argued that it had an implied license to use Martha's works.
The Copyright Act requires that a transfer of copyright ownership or an exclusive license be in writing. However, a non-exclusive license can be granted verbally or inferred through conduct.  To decide the motion for summary judgment on the copyright infringement count, the court first looked at a three part test to determine if Martha granted Pure Spectrum an implied license: 
1.         A person (the licensee) requests the creation of the work. This was undisputed. Pure Spectrum requested the work.
2.         The creator (the licensor) makes the work and delivers it to the licensee as requested. For this prong, Martha argued that she never delivered the work because she was supposed to have exclusive control over the use of her work. The court rejected this argument. Martha didn't create product designs in a vacuum. Martha admitted that she was paid her graduated retainer which was contingent on delivery.
3.         The licensor intends that the licensee-requestor copy and distribute the work The courts look at objective factors for this prong such as whether the relationship was ongoing or just on a project basis, whether a written contract restricted use of the works and the creator's conduct. The material undisputed facts weighed in favor of Pure Spectrum on this prong. It was reasonable for Martha to understand and believe that all of her work was going to be used for Pure Spectrum's product design and marketing.
Martha then argued that she revoked the license because she didn't receive all of the compensation she was promised. The court held that the amount of payment was a breach of contract issue and not an implied license issue.
The court granted Pure Spectrum's motion for summary judgment on the copyright count. The court denied summary judgment on the rest of counts due to material issues of fact.
Why You Should Know This: This is not an unusual scenario. In the heat of the moment of negotiating an agreement, the parties neglect to put anything in writing. Why does this happen? The causes are varied. The parties feel that they could trust each other so they don't need a written agreement. Or, the parties felt that hiring an attorney to draft a document would be too time consuming or too expensive. Or, it could be simply a matter of a written agreement just not being on anyone's radar. No problem if the relationship never sours. But, the lack of a written agreement in a dispute is time consuming and can result in a lot of attorneys' fees.
Leave a comment