Possession is 9/10ths of Trade Secrets Law
Possession is 9/10ths of Trade Secrets Law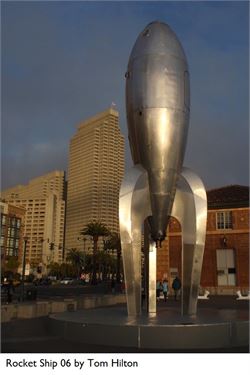 Kevin Huber worked for AFS as a full time sales engineer for Advanced Fluid Systems, a hydraulic systems manufacturer. The Virginia Commonwealth Space Authority awarded a contract to AFS to build, install and maintain a launch pad for a NASA facility. Under the contract, the Space Authority owned the plans created by AFS. The plans were marked as confidential and were considered trade secrets. Three years later, the Space Authority ran into financial difficulty and assigned the Agreement to Orbital Sciences Corporation. So now Orbital owned the trade secrets. But, AFS still had a right to possess them so that it could perform on the agreement.
Here's where the twisted tale of betrayal begins.
Kevin reached out to a competitor of AFS, Livingston & Haven. He told them that Orbital was unhappy with AFS. Kevin then gave Livingston AFS' confidential information and even arranged tours of the AFS facilities. Kevin helped Livingston win a bid for gripper arms. The problem was Kevin was also helping AFS bid for that contract. He inflated AFS' contract price thereby assuring Orbital's success.
Kevin didn't stop there. He started his own company intending to compete with both AFS and Livingston. He downloaded 98 gigabytes of AFS' proprietary information. Then, he tendered his notice.
Kevin continued to help Livingston by sharing more of AFS' information for a cylinder contract. But, in the end, Orbital awarded a cylinder contract to Kevin's company.
AFS eventually figured out what was going on. It sued Kevin, Kevin's company, Livingston and two of Livingston's employees for trade secrets misappropriation under the Pennsylvania Trade Secrets Act.
Kevin and his fellow defendants argued that the AFS didn't own the trade secrets so it didn't have standing to sue. The District Court rejected the argument holding that AFS had a right to possess the trade secrets and so it had a right to sue for misappropriation. Kevin and his fellow defendants appealed. The Third Circuit Court of Appeals affirmed the District Court. The Court of Appeals described the situation as a "sorry story of disloyalty and deception piled upon deception [that] resulted in verdicts against the wrongdoers. They're not happy about that, but, when the tale is told, it's clear that the result is entirely justified." The Court of Appeals held that the Trade Secrets Act only requires a plaintiff to demonstrate lawful possession and not ownership in order to seek remedies for wrongful acquisition or improper use of a trade secret. The Court of Appeals cited other jurisdictions that came to the same conclusion.
WHY YOU SHOULD KNOW THIS. We may never know if Kevin started on the road to "disloyalty and deception" under the misconception that AFS couldn't sue him without owning the trade secrets. But, it makes sense that one who has the right to use a trade secret would be harmed by its unauthorized disclosure. And so, of course, AFS, would have a right to sue. No matter how you look at it, the unauthorized use of someone else's trade secrets can lead to dire consequences.
Leave a comment