Public Domain Class of 2023
Public Domain Class of 2023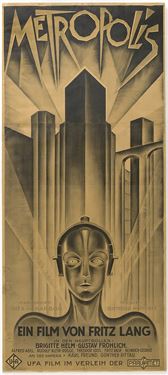 In Brief:  Each year, a new crop of creative works go into the public domain. This year, works created from 1927 go into the public domain. The class motto is "The Best Things in Life are Free".
Here's What Happened:
Here's a non-exclusive list of the Class of 2023:
Literary Works:
· Virginia Woolf, To the Lighthouse
· Arthur Conan Doyle, The Case-Book of Sherlock Holmes
· Willa Cather, Death Comes for the Archbishop
· Thornton Wilder, The Bridge of San Luis Rey
· Ernest Hemingway, Men Without Women (collection of short stories)
· William Faulkner, Mosquitoes
· Agatha Christie, The Big Four
· Edith Wharton, Twilight Sleep
· Franklin W. Dixon (pseudonym), The Tower Treasure (the first Hardy Boys book)
Film:
· Metropolis (directed by Fritz Lang)
· The Jazz Singer (the first feature-length film with synchronized dialogue; directed by Alan Crosland)
· Wings (winner of the first Academy Award for outstanding picture; directed by William A. Wellman)
· Sunrise (directed by F.W. Murnau)
· The Lodger: A Story of the London Fog (Alfred Hitchcock's first thriller)
· The King of Kings (directed by Cecil B. DeMille)
· The Kid Brother (starring Harold Lloyd; directed by Ted Wilde)
· The Battle of the Century (starring Laurel and Hardy; directed by Clyde Bruckman)
· Upstream (directed by John Ford)
Musical Compositions:
· The Best Things in Life Are Free (George Gard De Sylva, Lew Brown, Ray Henderson; from the musical Good News)
· (I Scream You Scream, We All Scream for Ice Cream) (Howard Johnson, Billy Moll, Robert A. King)
· Puttin' on the Ritz (Irving Berlin)
· Funny Face and 'S Wonderful (Ira and George Gershwin; from the musical Funny Face)
· Can't Help Lovin' Dat Man and Ol' Man River (Oscar Hammerstein II, Jerome Kern; from the musical Show Boat)
· Back Water Blues, Preaching the Blues, Foolish Man Blues (Bessie Smith)
· Potato Head Blues, Gully Low Blues (Louis Armstrong)
· Rusty Pail Blues, Sloppy Water Blues, Soothin' Syrup Stomp (Thomas Waller)
· Black and Tan Fantasy and East St. Louis Toodle-O (Bub Miley, Duke Ellington)
· My Blue Heaven (George Whiting, Walter Donaldson)
Why You Should Know This: You can now enjoy and use these works without fear of copyright infringement. However, note that in some cases, only the characters and situations in a work may be in the public domain. So, for instance, any characters Agatha Christie created after 1927 may still be protected by copyright.
Case Information: You can access these works on various forms of media or in your public library.
Leave a comment