Public Exposure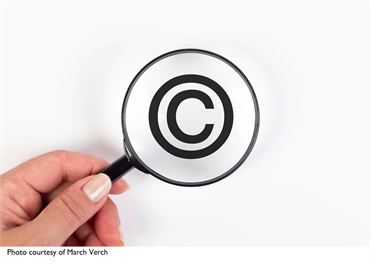 For your stay at home pleasure, 2020 has granted us with a whole inventory of content that is now in the public domain.
In 1976, the Copyright Act was completely overhauled. The system of protecting copyrights changed giving longer protection and making it easier to claim a copyright. But pretty much all of the pre-1976 works were going to be treated differently. So the Copyright Act grandfathered in and extended the protection for these pre-1976 works. Originally, works created in 1923 or before were still in the public domain. On January 1, 2020, any works created from 1924 went into the public domain.
Those works include (this list is by means exhaustive):
Silent Films
o Douglas Fairbank's, Thief of Bagdad;
o Clark Gable's film debut, White Man;
o Buster Keaton's, Sherlock Jr.; and
o The first screen adaptations of Peter Pan and The Age of Innocence.
Music
o George Gershwin's, Rhapsody in Blue;
o Giacomo Puccini's opera, Turnadot;
o Everybody Loves My Baby;
o It Had to be You; and
o I'll See You in My Dreams.
Literature
o Edgar Rice Burroughs', The Land That Time Forgot and Tarzan and the Ant Men;
o Agatha Christie's, The Man in the Brown Suit and Poirot Investigates;
o W. E. B. Du Bois', The Gift of Black Folk;
o E. M. Forster's, A Passage to India;
o Emma Goldman's, My Further Disillusionment in Russia;
o Herman Melville's, posthumously published Billy Budd;
o A. A. Milne's, When We Were Very Young; and
o Mark Twain's, Autobiography (posthumous).
Plays
o Bertolt Brecht's, The Life of Edward II of England, adapted from Marlowe;
o Noël Coward's, Hay Fever and Easy Virtue; and
o Eugene O'Neill's, Desire Under the Elms.
Artwork
o Edward Hopper's, New York Pavements;
o Paul Klee's, Asiatic God, Carnival in the Mountains, Flower Garden;
o Joan Miró's, the Head of a Catalan Peasant (first work in sequence); and
o Diego Rivera's fresco, Day of the Dead.
WHY YOU SHOULD KNOW THIS. When a work falls into the public domain, it is available for copying, preparing derivative works, distribution, display and performance without having to pay royalties or a license fee. But, be careful, some works may have their own derivative works that haven't fallen into the public domain. For instance, in a recent case involving the Sherlock Holmes books, the court held that if the characters or situations were created before 1923, they were in the public domain and could be used. But new characters or situations that Arthur Conan Doyle published after 1923 are still protected by copyright.
IN CASE YOU WERE WONDERING: No doubt you noticed that IP News for Business has been gone for a little over a month. Not to worry. Everything's ok. I had knee replacement surgery in the first week of March. Things are going well and I'm "back in the saddle".
Leave a comment