Putting Confusion to Bed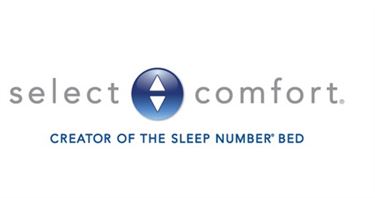 In Brief: Initial interest confusion is still alive (sort of) despite a lot of criticism.
Here's What Happened: Initial interest confusion is a type of trademark infringement where the consumer knows, at the time of the final transaction, that they are not dealing with the company whose trademarks initially got them interested in the transaction. It's a sort of bait and switch. Initial interest confusion doesn't always hold up because, ultimately, the consumer knows what they're getting.
Select Comfort manufactures and sells adjustable mattresses. You'd know them by their "Sleep Numbers". John Baxter's company Dires, LLC d/b/a Personal Touch Beds and Personal Comfort Beds, competes directly with Select Comfort. Personal Comfort operated solely on the internet and used a call center to take orders. Personal Comfort's on-line marketing used identical or similar phrasing that Select Comfort used in its marketing. Specifically, Personal Comfort used "Number Bed" and Select Comfort's trademarks in paid advertising, URLs, and metadata.
Select Comfort sued for trademark infringement, trademark dilution and false advertising. Select Comfort lost the trademark infringement case after a jury trial. The court had instructed the jury that confusion has to happen at the time of purchase. Since the evidence showed that consumers who called Personal Comfort's call center thought they were calling Select Comfort. But when the purchase happened, the consumer knew that they weren't buying Select Comfort beds. So, the confusion didn't happen at the time of purchase.
On appeal, the Eighth Circuit Court of Appeals reversed and remanded the case. Up to this point, courts had agreed that initial interest confusion doesn't happen if the consumer is sophisticated. That's because a sophisticated consumer would be better at not falling for a bait and switch. However, in this case, the purchaser of a mattress cannot be described as "sophisticated". The Court held that expensive purchases do not necessarily create sophisticated consumers. At trial, Select Comfort had been able to show that many people who purchase beds don't know much about mattresses and can be easily swayed by sales rhetoric. Select Comfort showed, through surveys, transcripts of call center interactions, and customer messages that confusion occurred, even though the defendant's ads scattered words from Select Comfort's trademarks in the advertising copy. The Eighth Circuit also noted the existence of evidence suggesting that Personal Comfort's use of advertising that brought to mind Select Comfort and that the confusion caused from that use was intentional.
WHY YOU SHOULD KNOW THIS:  At first glance, this looks like the Eighth Circuit is a fan of initial interest confusion despite the criticism that other courts have lodged against it. But, Select Comfort was able to show actual confusion and, potentially, an intent to create confusion. That's not always the case where initial interest confusion occurs. So the ruling in this opinion may not always be reliable.
Leave a comment