The 2018 IP Hall of Fame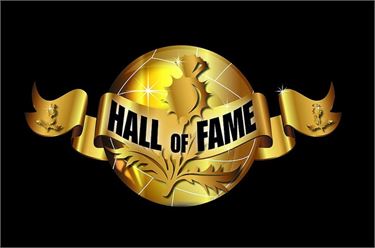 Welcome to the Third Annual IP Hall of Fame. In past years, we have awarded Crippys to those who achieved infamy by committing Intellectual Property crimes during the previous year. This year we add the Hippy for an IP hero whose good deeds are an antidote for those with nefarious intent. Click here to see the winners.
The Inaugural Hippy Goes to The United States Navy:The US Navy announced that for the first time, it is transferring royalties collected from the use of the Navy's logos to the Navy's Morale, Welfare and Recreation program. The program is devoted to enhancing the quality of life for sailors and their families. The revenues are estimated at $3 million. The US Navy joins other branches of the military that support their military welfare programs using royalties collected from their branded products.
The 2018 Crippy is a Three-Way Tie. In 2018, trade secret theft reached new heights. Each of these trade secret thieves used different methods but deserve equal infamy. In no particular order, our Crippy winners are:
Jerry Jindong Xu. Jerry worked for DuPont and then its spin off company Chemours. Jerry plead guilty to stealing trade secrets related to Chemours' sodium cyanide business and selling them to Chinese investors. He was sentenced to one year in prison with credit for time served.
Sinovel Wind Group Co. Ltd. A jury convicted Sinovel for various crimes related to the theft of trade secrets related to wind turbine production. Sinovel had partnered with AMSC, a company that developed software to control turbines. Taking advantage of this business relationship, Sinovel secretly downloaded AMSC's source code and used it to run their turbine engines. AMSC lost over $1 billion in shareholder equity and about 700 jobs due to the theft. Sinovel has to pay restitution of more than $57 million, the maximum statutory fine in the amount of $1.5 million, and $850,000 to other victims of the trade secret theft.
Tao Li and Ye Xue. Tao and Ye plead guilty to conspiracy to steal trade secrets. These two scientists stole documents from GlaxoSmithKline PLC, their former employer. The documents related to the research and development of drugs. Ye emailed the documents from her GSK email to her personal email account and then forwarded it to Tao for the benefit of his Chinese company. The prosecuting U.S. Attorney, William McSwain, said in a press release: "The lifeblood of companies like GSK is its intellectual property, and when that property is stolen and transferred to a foreign country, it threatens thousands of jobs here in America. Not only is this a serious crime, but it is literally a form of economic warfare against American interests." No word on sentencing yet but Tao and Ye face up to 10 years in prison, a $250,000 fine plus having to pay restitution that could add up to $2 billion.
Leave a comment