The Monster in the Room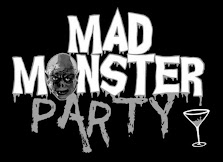 In Brief:  Monster Energy couldn't stop a Mad Monster Party.
Here's What Happened:  
Monster Beverage Corporation, the maker of the Monster Energy drink, is a good example of extreme trademark enforcement. It is a well-known litigant both in the U.S. courts, before the Trademark Trial and Appeal Board and in courts all over the world.  It recently won a $175 million arbitration award against the maker of a competition energy drink. But then, it also lost a case in Japan trying to stop Pokemon (Pikachu and my personal favorite, Evie, et al., can rest easy).
Monster has lost another one.
Monster opposed the registration of MAD MONSTER PARTY in standard character form for "Organizing exhibitions for educational and entertainment purposes services, namely, organizing and conducting conventions in the fields of horror and popular culture," and in word-and-design form for "General feature magazine in the field of horror and pop culture." Monster claimed that Mad Monster was going to cause confusion with its energy drinks, supplements, fruit juice and soft drinks etc.
The Board quickly found that there was no likelihood of confusion because the marks differ sufficiently in their connotations and overall commercial impressions. The Board did a detailed analysis of the Mad Party marks. The wording "MAD MONSTER" appears in the horror-themed genre that is not connected with Monster Energy. "MAD MONSTER" personalizes the general idea of a monster and changes it, with assistance from the alliteration and, for the design marks, the portraiture, into a specific character. That is, the word "MAD" does more than simply inform the consumer of the type of monster involved, it forms a unitary phrase personifying the creature. The additional word "PARTY" suggests a gathering of such creatures. These connotations are entirely absent from the Monster Energy marks.
Monster tried to rely on the fact that it had a "family" of trademarks to support a likelihood of confusion. In other words, because Monster has a lot of trademarks and products in the marketplace, any use of the word "monster" was cause for confusion. The Board dismissed this argument because individual trademarks determine a likelihood of confusion.
Monster tried to argue that it is known for horror themed events because its beverages are sold at horror conventions. But selling drinks at an entertainment venue is not proof of use of a trademark for the entertainment event.
Why You Should Know This: The owner of a trademark must protect it against a likelihood of confusion. Unchecked competitive use of a similar trademark weakens it. However, protection of a trademark should never veer into non-competitive uses of non-similar trademarks.
Case Information: Monster Energy Company v. Eben McGarr, Oppositions Nos. 91239678 and 91244601 (September 8, 2023) [not precedential] (Opinion by Judge Frances S. Wolfson).
Leave a comment