Trade Secret Food Fight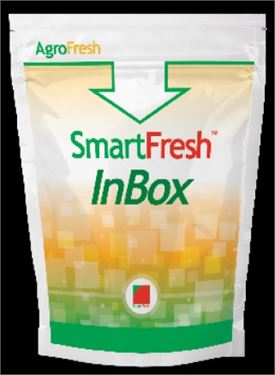 In Brief:  Always investigate when a new hire says they own proprietary information.
AGroFresh Solutions Inc. is a global leader in preserving produce freshness. AGroFresh hired a consultant to help develop "SmartFresh", a product that preserves harvested produce by releasing gas to delay ripening. AGroFresh protected the development of SmartFresh as a trade secret. While still under contract with AGroFresh, the consultant began working with an Indian company, Decco US Post-Harvest, to develop a near identical product called "TruPick".
Decco knew that the consultant was under contract with AGroFresh. The consultant told Decco that he owned proprietary information that he was using to develop TruPick so he wasn't in breach of his contract with AGroFresh. Actually all of the information the consultant was using were AGroFresh's trade secrets. Decco didn't ask to review the consultant's AGroFresh contract. Decco didn't take any other steps to verify the consultant's analysis of whether he was in breach of the contract with AGroFresh. In fact, Decco engaged in a bunch of dubious acts such as actively concealing its ongoing relationship with the consultant.
AGroFresh sued Decco for trade secret misappropriation under the Federal Defend Trade Secret Act (DTSA) and Pennsylvania Uniform Trade Secrets Act (PUTSA). AGroFresh pointed to Decco's refusal to review the contract or conduct a "meaningful investigation" into the consultant's contractual obligations to AGroFresh as evidence of willful misappropriation.
The jury awarded AGroFresh a $31 million judgment against Decco. The jury went one step further with a finding that the misappropriation was willful and malicious under both the DTSA and the PUTSA. Both statutes permit the addition of exemplary damages at the discretion of the court and attorneys' fees with a finding of willful and malicious trade secrets misappropriation. 
The judge held that the jury was reasonable in finding willful and malicious misappropriation. But the judge declined to award exemplary damages because the judgment was already excessive and because Decco recalled TruPick immediately upon the ruling that the consultant didn't own proprietary information.
WHY YOU SHOULD KNOW THIS. This is the type of situation where Employment Law and Intellectual Property Law collide. When hiring a consultant or employee who will be working on Intellectual Property, the first step has to be whether that new hire is bound by a non-disclosure agreement.  There's a lot that Decco could have done but didn't. Obviously, Decco should have asked to see the consultant's contract with AGroFresh. Once it discovered that the relationship between the consultant and AGroFresh was still ongoing, it should have declined to employ the consultant. If it had decided to go ahead anyway, Decco should have investigated the consultant's claims of owning the proprietary information.  You'll note that the consultant wasn't involved in this particular judgment. But the consultant had some major liability too since it appears that he's the one who actually stole the trade secrets.
Leave a comment