When a Friendly Beer Turns Unfriendly
When a Friendly Beer Turns Unfriendly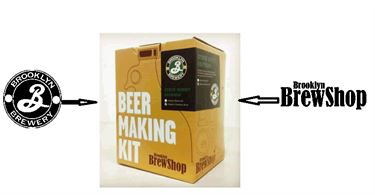 Brooklyn Brewery ("Brewery") has been around for more than 30 years. Brewery sells craft beers all over the country. Brooklyn Brew Shop ("Brew Shop") was founded in 2009 and sells beer brewing kits.
In 2010, Brewery started receiving calls from customers trying to reach Brew Shop. So Brewery emailed Brew Shop about it and suggested that Brew Shop "keep an eye on it".
Apparently, neither side was too worried about customer confusion at that time. Brewery and Brew Shop started collaborating on projects related to beer making, including co-branded beer-making kits, promotional events, books on beer making and educational beer making programs.
It was a match made in beer heaven. Until May 2015. That's when Brewery found out that Brew Shop registered its trademarks in 2011 and had another application pending. Brewery launched an internal investigation into how Brew Shop's business was impacting Brewery's business. The results of Brewery's investigation led it to oppose Brew Shop's pending application and to file cancellation proceedings against the registered marks with the Trademark Trial and Appeal Board ("Board").
Brew Shop defended the actions with arguments that were two sides of the same beer mug.
As to the opposition proceeding, Brew Shop said that Brewery's opposition was barred by laches. Laches is an unreasonable delay to assert one's rights that results in material prejudice to a party's use of the trademark. Normally, laches isn't available in an opposition proceeding because there's a narrow 30 day window within which to bring an opposition proceeding. But in this case, the Board held that laches is available because Brew Shop had prior registered marks that are similar to the applied for mark. So the opposition proceeding was barred by laches.
As to the cancellation proceedings, the Board held that Brewery had both waited too long to act and acquiesced to Brew Shop's marks. Acquiescence is when (1) the owner of the trademark receives assurances for the other that it was ok to use the mark; (2) the owner relied on the assurance; and (3) the owner would experience undue prejudice if it now had to cease use of the mark. Brewery knew about Brew Shop and even collaborated with it for years. During this time, Brew Shop built its business using those trademarks. So to stop Brew Shop now would cause extreme hardship to Brew Shop's business. The Board held that Brewery's participation in joint activities for over four years established acquiesce.
Brewery had some arguments for why it waited so long. Brewery argued that it thought Brew Shop was just a small, local company and didn't know how big Brew Shop was until it discovered the trademark registrations and applications. This argument is called "progressive encroachment". That means a trademark owner is not forced by the rule of laches to sue until the likelihood of confusion caused by the accused use presents a significant danger to the mark. The Board rejected this argument.
Brew Shop was allowed to keep its trademarks.
WHY YOU SHOULD KNOW THIS. Brewery's problem was not having a cohesive branding plan. It saw a great opportunity for collaboration. But Brewery was aware of actual confusion and didn't seem to mind while the collaboration was going well. Collaboration between like-minded businesses can strengthen both businesses. But, it shouldn't stop either party from protecting their own brand. There might have been a better outcome if there had been a cross-licensing agreement. Then both sides would have known about the extent of the other side's trademarks and they could have created an exit strategy that didn't hurt either side when the collaboration ended.
Leave a comment