You're a Mean One, Dr. Seuss
You're a Mean One, Dr. Seuss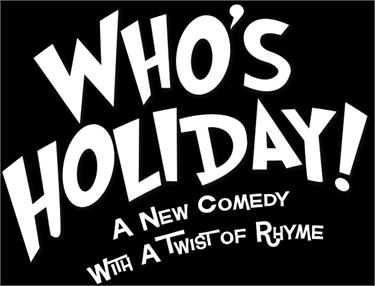 Dr. Seuss' Estate doesn't have the Christmas spirit. Matthew Lombardo wrote a play called "Who's Holiday". It's a sort of sequel to Dr. Seuss' "How the Grinch Stole Christmas" in which Cindy-Lou Who is all grown up and has issues. Dr. Seuss' estate is aggressive about protecting the original works (See more below). So, of course, the Estate sued for copyright infringement to block Who's Holiday. The Estate lost. The court held that "Who's Holiday" falls squarely within the defense of fair use. Using the four prong fair use test, the court found that the nature of the use was obviously parody and weighs in favor of fair use. "The play subverts the expectations of the Seussian genre, and lampoons the Grinch by making Cindy-Lou's naiveté, Who-Ville's endlessly-smiling, problem-free citizens and Dr. Seuss' rhyming innocence all appear ridiculous. . ." The court found the second prong, the nature of the original work, didn't play a big role in the analysis. For the third prong, the court held that parody gives a long leash to quote and refer to the original. Even though Who's Holiday used a substantial amount of the original work, it was not excessive in relation to the purpose of parody. The fourth prong determines whether the alleged infringing work supplants the market for the original. The court found that there was virtually no possibility that someone looking to buy a children's book would buy tickets to an adult themed play about one of the characters instead.
WHY YOU SHOULD KNOW THIS. As you may remember, Dr. Seuss' Estate sued ComicMix for copyright infringement. ComicMix had started a Kickstarter campaign to fund the development of a comic mashup between Dr. Seuss' "Oh, the Places You'll Go" and Star Trek titled "Oh the Places You'll Boldly Go." The Estate's first complaint was dismissed. (June 27, 2017, "Horton Hears a Vulcan"). The Estate amended its complaint and just defeated a motion to dismiss by ComicMix. So ComicMix's mission to boldly go to fair use places continues.
Happy Holidays and see you next year with more IP News for Business.
Leave a comment