Zoom Smashes Trade Secrets
Zoom Smashes Trade Secrets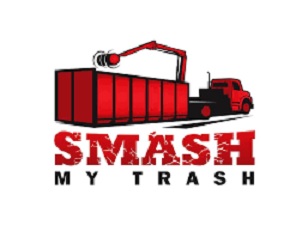 Discussing confidential or trade secret information through video conferencing platforms can be hazardous to the health of trade secrets. 
Smash Franchise Partners, LLC and Smash My Trash LLC operate a mobile trash compaction business. Smash's trucks compact trash in the customer's dumpster. This allows the customer to fill the dumpster with more trash and save on waste management fees. Smash sells franchises to entrepreneurs who want to run Smash branded franchises.
Todd Perri, a serial entrepreneur, was interested in becoming a Smash franchisee. Smash sent Todd some information and invited him to watch Smash's YouTube videos. Then there were Zoom meetings called "unit economics calls". Smash sent Todd an Excel worksheet that contained franchise economic data. All of this was preliminary. Once Todd decided to commit, Smash asked him to sign a non-disclosure agreement which he did. Then Todd attended weekly "Franchise Forum" calls on Zoom where Todd was supposed to learn the "secret sauce" of operating a Smash franchise.
Todd decided that with his engineering background and entrepreneurial experience, he didn't need to purchase a franchise. He could just set up a competing business.
Smash sued Todd and his company, Kanda Holdings, Inc. for misappropriation of trade secrets, conversion, unfair competition, and breach of a non-disclosure agreement.
The court denied Smash's motion for preliminary injunction to bar Todd from using Smash's alleged trade secrets.
The court held that Smash was not reasonably likely to succeed on the merits of its trade secret claims because, even assuming trade secrets existed, Smash failed to take reasonable measures to protect them. The court listed the ways in which Smash went wrong:
Smash freely gave out information in the Franchise Forum calls to anyone who expressed an
interest;

Smash could have, but didn't, require participants to enter a password to join the forum;

Smash could have, but didn't, put people in a waiting room before allowing them to attend
the call so that Smash could make sure only authorized people were on the Zoom call;

Smash didn't follow its own procedures which required taking a "roll call" to make sure
only authorized people were attending the Zoom call; and

Todd was able to show that at least 20 unidentified people attended the Zoom meetings
without NDAs.
Based on this, the court determined that Smash would not be able to prove at trial that it took reasonable measures to protect its trade secrets and confidential information from being disclosed.
WHY YOU SHOULD KNOW THIS. Trade secrets have two primary components. First, they are used in trade. Second, they are subject to reasonable measures to prevent disclosure. Trade secrets and confidential information are fragile beings. Their value is destroyed once everyone knows them. Zoom offered Smash a lot of tools to protect the information that was being shared. Smash didn't use them. Smash's outcome has other implications as well. With employees working remotely and using video conferencing, every business should have set policies and enforcement procedures about sharing trade secrets and confidential information while working remotely.
Leave a comment