Newsletters & Alerts
HOW INSURANCE COMPANIES DEFINE "BUSINESS INTERRUPTION" COVERAGE
DO COMMERCIAL INSURANCE POLICIES APPLY TO COVID-19?
May 20, 2020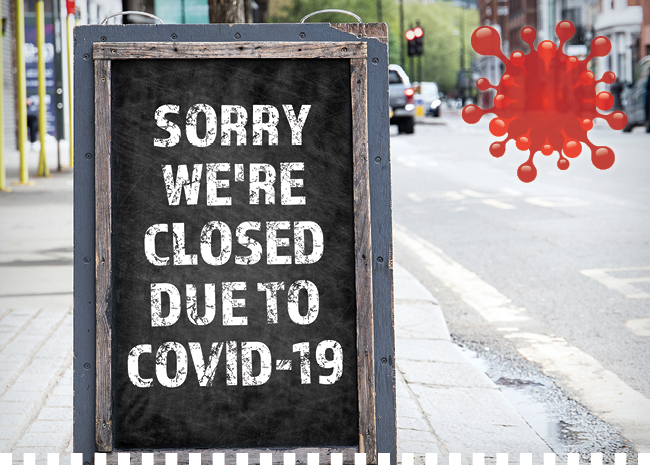 A mandatory order requiring a business to close may qualify as a triggering event for coverage
Business interruption insurance may provide coverage for lost profits and related costs when a company is unable to continue normal business operations. Also, a mandatory order requiring a business to close to avoid the spread of COVID-19 may qualify as an order of civil authority, which may trigger coverage. Golan Christie Taglia's litigation team may be able to pursue these claims on a contingent fee or alternative fee basis.
THE INSURANCE POLICY
The interpretation of an insurance policy can be difficult without professional guidance. Policies can be confusing and contradictory, particularly when describing what is excluded from coverage and policy limits. It is also critical that claims be filed in a timely manner, in the proper format and sent to the appropriate party.
WHAT TO EXPECT
Insurance companies are very good at taking premiums but often quick to deny claims. In the current health and economic environment, it is reasonable to expect that an insurance company will review COVID-19 claims with heightened scrutiny and will aggressively pursue every avenue to justify denial of coverage. The insurance company will assert all available policy exclusions, including a likely assertion that the insured must incur a direct physical loss to its property and that the loss must be a result of a "covered peril." The insurance company may gamble that the insured, already suffering substantial losses, will not have the energy or resources to vigorously pursue its claim. The unique facts of each claim, and the specific wording of each insurance policy, will ultimately determine whether COVID-19 losses are covered.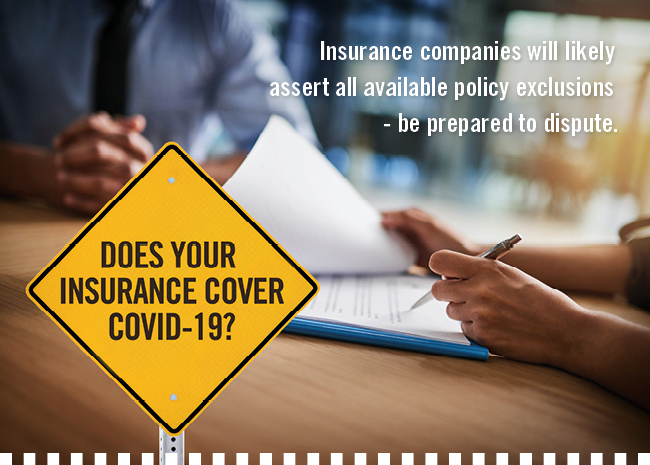 PROFESSIONAL GUIDANCE
The business of insurance companies is to manage risk, including their own. The fact that an insured is represented by competent legal counsel is a signifi­cant factor in whether to accept or deny coverage. While a lawyer can never guarantee a result, an unrepresented insured is a sitting duck for denial of a claim, no matter how legitimate. Bottom line, therefore, is that an insured should retain counsel early in the claims process to make sure the insurance company understands the insured is not standing alone and that the insured will fight for its rights under the policy.
If you have any questions about your commercial prop­erty insurance policy or other insurance policies to determine whether "business interruption" coverage may be available, or if you need strategic advice on how to deal with your insurer during these challenging times, please feel free to contact Golan Christie Taglia partners, Steven Rosenberg or David Ben-Dov.