Newsletters & Alerts

THE BENEFITS AND PERILS OF COLLABORATION SOFTWARE
February 1, 2019
WHAT IS COLLABORATION SOFTWARE? Collaboration Software—also known as online or groupware— is designed to enhance productivity of a group of participants. It enables communications, the sharing of ideas and information, and the processing and management of files, data and documents. It can track one project or multiple projects, and can exist in cloud-enabled environments, as well as on dedicated servers.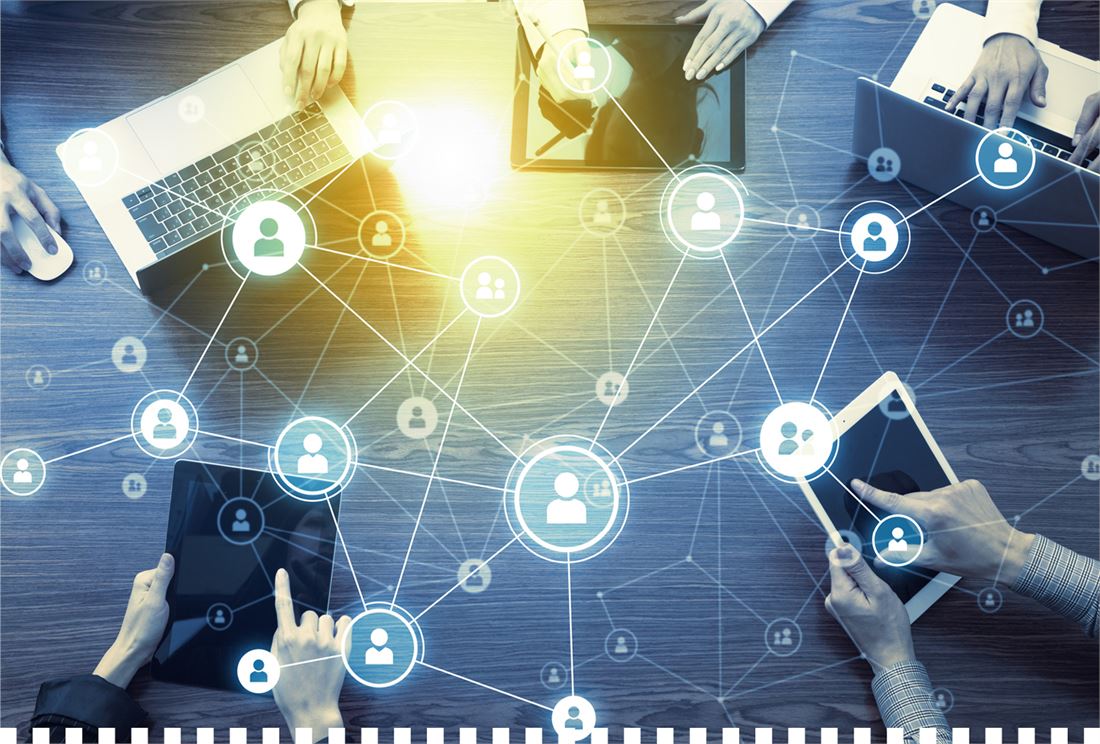 THERE ARE THREE PRIMARY TYPES OF COLLABORATION SOFTWARE:
1. Communication – Focuses on participants being able to communicate with each other.
2. Conferencing – Enables real-time collaboration where all of the participants share the same view and provide input.
3. Coordination – Helps manage complex interdependent work by many participants.
The third type is most prevalent in the development of Intellectual Property. Think of it as a virtual workspace where all participants working remotely can coordinate their efforts, and any changes made by one participant will be automatically synced across all users, assuring that everyone has the latest version.
HOW IS COLLABORATION SOFTWARE USED IN THE CREATION OF INTELLECTUAL PROPERTY? Within an organization, Collaboration Software can reduce operating costs by allowing employees to work remotely. Consultants and independent contractors can mesh easily into an organization's project. In alliances between organizations, Collaboration Software allows entities with different skill sets and strengths to work together to create a product for their mutual benefit.
The creation of Intellectual Property does not always follow a linear path. There can be dead ends, or the original goal can change. Collaboration Software can keep track of solutions that might be unworkable. And it can track a logic progression that is needed to create reproducible results.
Each type of Intellectual Property has its own rules regarding a participant's ownership stake in the final work. Collaboration Software's ability to track this information aids in the protection of Intellectual Property and can be valuable should disputes about the creation arise.
WHAT ARE THE POTENTIAL ISSUES WITH USING COLLABORATION SOFTWARE IN THE CREATION OF INTELLECTUAL PROPERTY? The first issue is how to choose the appropriate product. Select the software solution that meets the expectations and needs of the group. Be wary of software that tries to do too much and includes non-essential capabilities that may reduce the functionality of the features that are most important to the project.
The second issue is storage and archiving. The software should store the archived information in a way that transparently demonstrates the development of the Intellectual Property.
The third issue relates to ownership of any resulting Intellectual Property. Before computers, inventors and creators would keep a 'lab notebook' showing all the steps in the creation of the Intellectual Property. Collaboration Software should act as a virtual lab notebook by archiving all drafts and communications by all participants.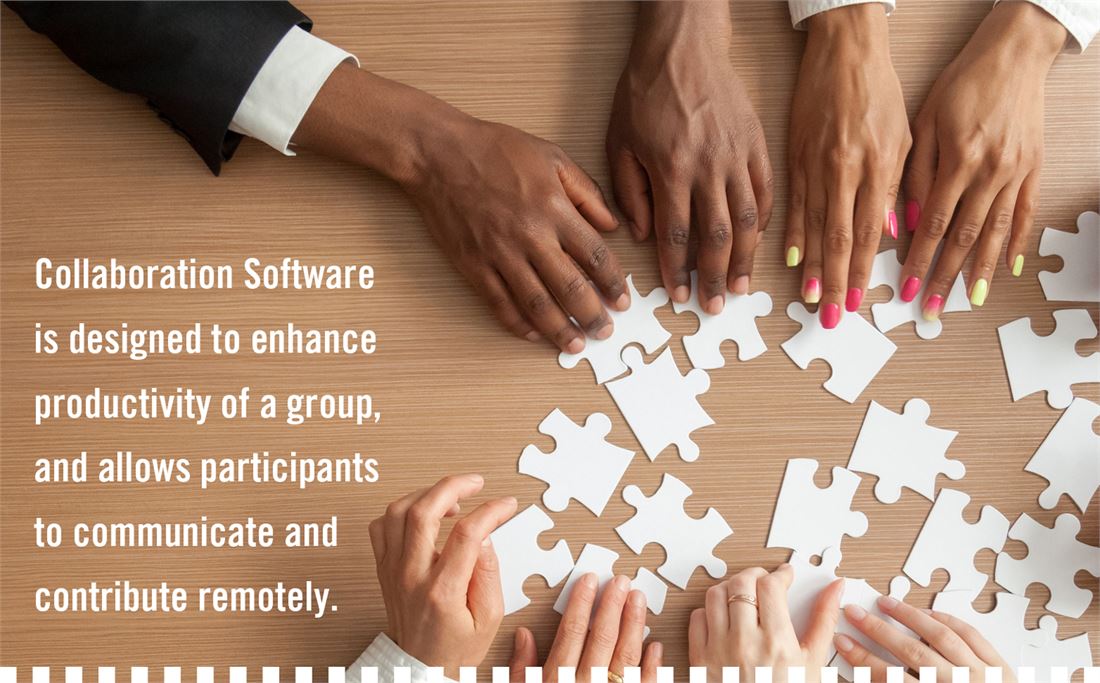 HOW CAN I USE COLLABORATION SOFTWARE WISELY? Before using Collaboration Software, it is imperative to develop written documentation incorporating agreements among the collaborators regarding:
What will be expected from each participant and what rights each participant will have in the final product
Terms of a disengagement procedure should any party withdraw from the creative process, or to address a dispute
Prohibiting off-line drafting and archiving of any project contributions to ensure that all versions are captured and stored in the software
All terms should be documented, agreed upon, and distributed to all participants prior to initiation of any project.
CONCLUSION If used wisely, Collaboration Software can advance the development of Intellectual Property. Knowing how to choose the software, how to implement it and how to operate within an agile environment will greatly enhance the development process and the ultimate product. And should a dispute arise, Collaboration Software will provide valuable evidence.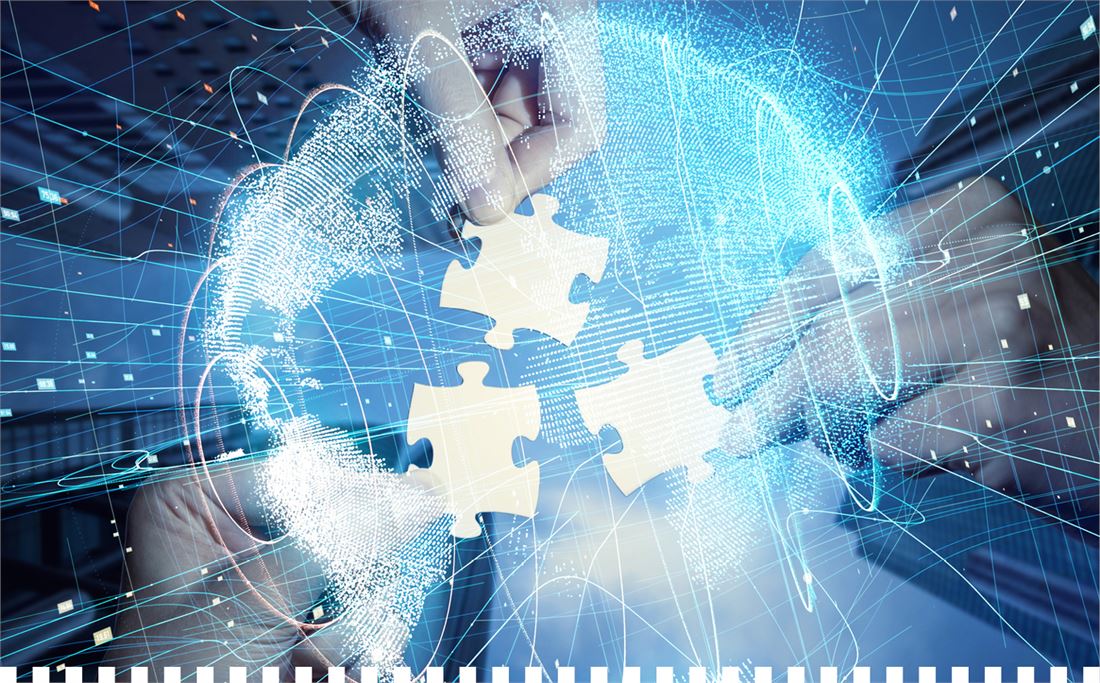 If you have questions or need additional information, please contact an intellectual property attorney at Golan Christie Taglia LLP.