FROM OUR MANAGING PARTNER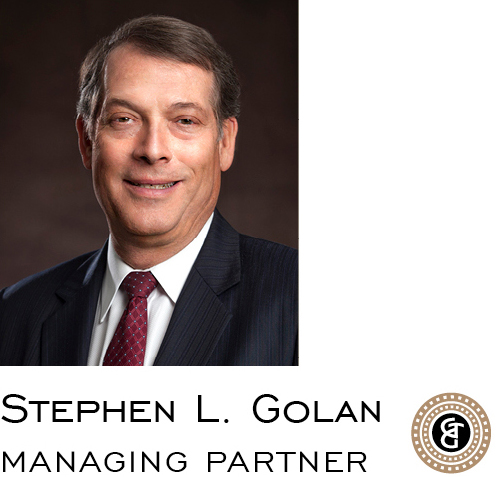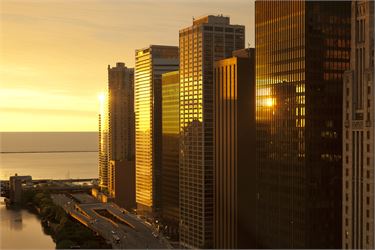 A NEW ACT REQUIRING ASSOCIATIONS TO ADOPT WRITTEN COMPLAINT RESOLUTION POLICIES
READ MORE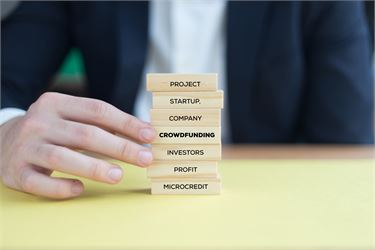 THE ORIGIN, INTENT AND POTENTIAL PITFALLS OF SAFE NOTES
READ MORE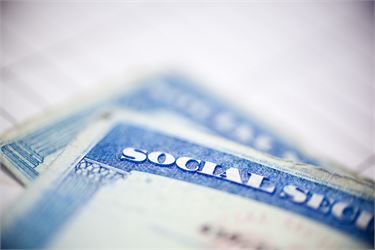 SOCIAL SECURITY ADMINISTRATION'S NO-MATCH LETTERS AND NEW EMPLOYEE EXPENSE REIMBURSEMENT REQUIREMENTS
READ MORE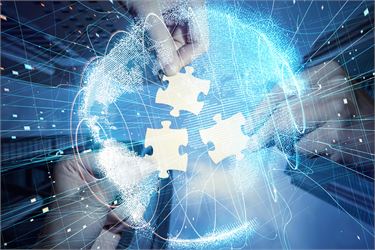 USING COLLABORATION SOFTWARE WISELY TO ADVANCE DEVELOPMENT OF INTELLECTUAL PROPERTY
READ MORE
As we look forward to Spring, all of us at Golan Christie Taglia remain dedicated to keeping you well-informed and prepared to navigate the often-ambiguous business environment. We appreciate your continued trust in us, and pledge to never lose sight of our mission—your success.

Stephen L. Golan
FOCUS:

Commercial & Business Litigation
IS YOUR CONDO ASSOCIATION IN VIOLATION OF THE LAW?
RECENTLY ENACTED LAW REQUIRES ASSOCIATIONS TO ADOPT WRITTEN COMPLAINT RESOLUTION POLICIES IN ORDER TO AVOID MISTAKES AND MISUNDERSTANDINGS.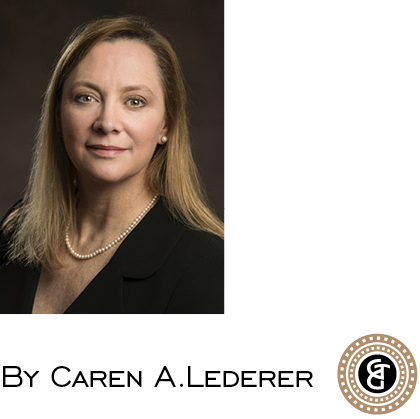 The Illinois Condominium and Common Interest Community Ombudsperson Act (the "Act"), was enacted to "educate unit owners, condominium associations, common interest communities, boards of managers and boards of directors" on their respective rights and obligations as imposed by the governing documents, such as bylaws. In response to "anecdotal accounts of abuses" by Associations in handling enforcement of their covenants and restrictions, the stated goal of the Act is to avoid mistakes and misunderstandings in interpreting the documents, which are both costly and divisive to these kinds of communities.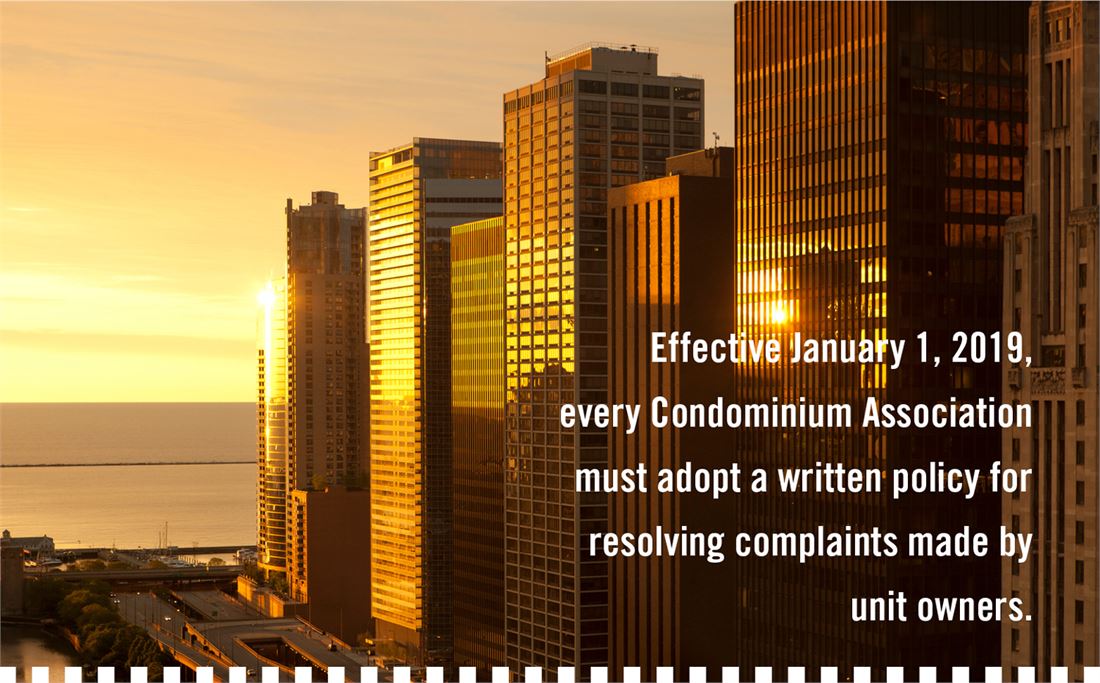 Effective January 1, 2019, every Association must adopt a written policy for resolving complaints made by unit owners.
THE POLICY MUST INCLUDE:
(i) A sample Complaint form,
(ii) A description of the complaint resolution process,
(iii) A timeline and procedure for the Association to respond,
(iv) A requirement that the final determination of the Association be in writing, delivered within 180 days of the Complaint, and conspicuously marked "final."
If an Association fails to adopt a complaint policy in compliance with the Act, a unit owner can report this to the Ombudsperson's Office. Although there are no penalties for non-compliance at this time, after July 1, 2020 the Ombudsperson's Office may, in certain circumstances, get involved to assist the unit owner. (Provisions for penalties, including the inability to continue its registration as an Illinois not-for-profit corporation, were proposed, but ultimately not enacted by the General Assembly as part of the Act.)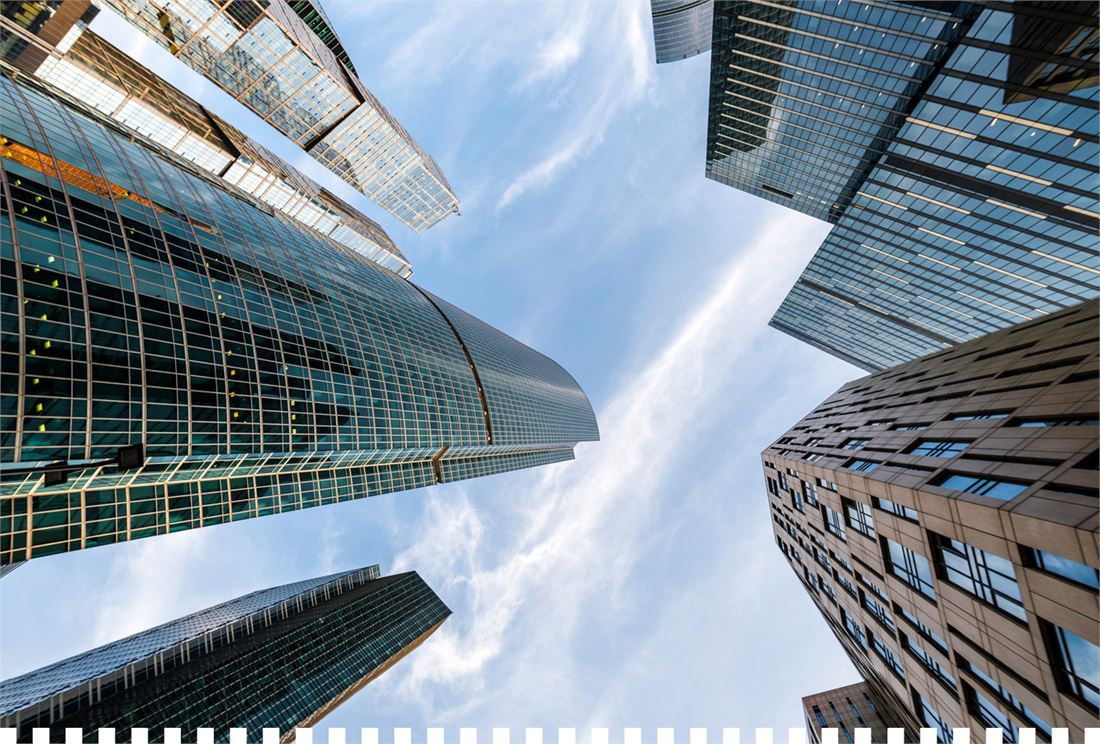 RESOURCES Draft form policies, complaint forms, and additional information are available on the Ombudsperson's website at www.idfpr.com/CCICO, under the Publications tab. If you have questions about adopting or implementing the required procedures, or if your Association needs to update its governing documents generally, the attorneys at GCT are ready to assist you.
FOCUS:

Corporate
WHAT IS A SAFE NOTE AND DOES IT MAKE CROWDFUNDING SAFER?
UNDERSTAND THE UNIQUE PROVISIONS OF SAFE NOTES TO ENSURE YOU ARE CHOOSING THE BEST INVESTMENT OPTION FOR YOUR STARTUP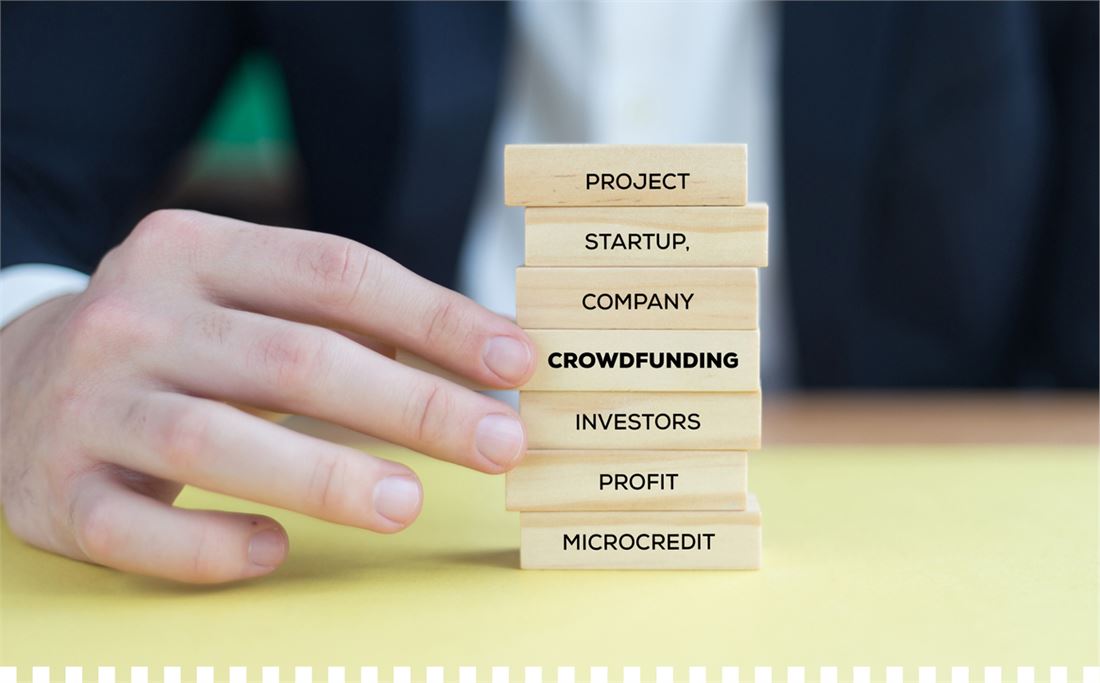 Currently, SAFE Notes are used primarily within the crowdfunding realm for very new startup companies, but are also emerging in more traditional investment environments. In 2015, the SEC adopted Regulation Crowdfunding, allowing smaller, individual investors to participate in securities-backed crowdfunding. Companies are permitted to raise a maximum amount of just over $1 million through crowdfunding. More recently, the SEC has acknowledged an uptick in crowdfunding and the use of SAFE Notes. The SEC specifically warned against the use of SAFE Notes, however, arguing that they are "anything but simple or safe," and pointing out the danger in the false sense of safety that the name may bring to even the most seasoned investing veterans.
STARTUPS From the startup's standpoint, SAFE Notes may seem like a viable alternative to the more traditional option of convertible notes. Unlike convertible notes, SAFE Notes do not accrue interest and do not have a maturity date. SAFE Notes are not meant to function like debt and most companies will not carry these securities on their books as debt. Without the looming pressure of debt repayment with additional interest, the company can simplify how it structures seed investments and more readily plan for its financial future.
On the other hand, startups should also be aware of the headache that may come with managing a large number of relatively small investors. Unlike convertible notes with maturity dates and interest, the general purpose of SAFE Notes is to gain equity, not repayment. One small misclassification could provide hundreds of small investors with voting control, virtually signaling the end of the company. Although the intent behind creating SAFE Notes was motivated by a desire to eliminate the need for attorneys to review lengthy documents during the investment process, the stakes are simply too high to depend on the standard "safe" form agreement.What may save time and money initially could result in massive expenses down the road.
INVESTORS SAFE Notes also create unique issues for investors. Instead of providing for repayment, SAFE Notes only allow holders to convert their note into equity. In this respect, SAFE Notes function just like convertible notes but with a caveat – the conversion is entirely dependent upon certain triggering events and can only occur in a preferred round. Although the investor has the freedom to choose when to exercise the SAFE Note, there is no guaranteed date of conversion, repayment is not promised, and the required triggering events may never occur. Essentially, your SAFE Note may end up being worthless.
CONCLUSION As existing industries advance and new industries and companies are created, it's important to recognize that the mechanisms for investing are also changing. While SAFE Notes attempt to address the needs of both investors and companies, they create new challenges and potentially more dangerous consequences for all parties involved.

SOCIAL SECURITY ADMINISTRATION TO BEGIN SENDING OUT NO-MATCH LETTERS IN 2019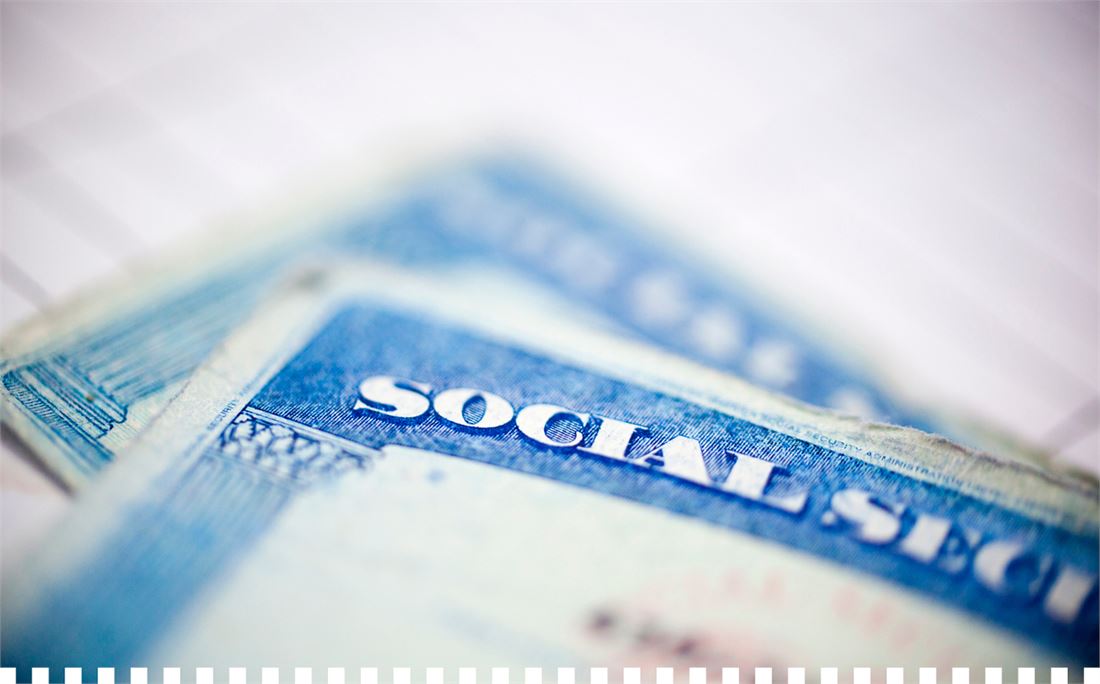 The Social Security Administration (SSA) recently announced that in 2019 it will begin sending form letters to employers who have one or more employees whose names do not "match" the Social Security Number listed in the SSA database. There are many reasons that the name and number might not match, so employers are cautioned not to jump to conclusions based on receipt of one of these letters.
If you receive a no-match letter, begin by checking that the name and number on the employee's I-9 form are accurately reflected in the letter. If the information on the form is the same as the letter, ask the employee to compare their social security card to the I-9 to ensure that the number was written correctly. If the information matches the employee's card, ask your employee to contact any local Social Security office to resolve the issue. Once resolved, the employee should inform you of any changes.
WELL-DRAFTED EXPENSE REIMBURSEMENT POLICY NECESSARY TO STOP ABUSES BY EMPLOYEES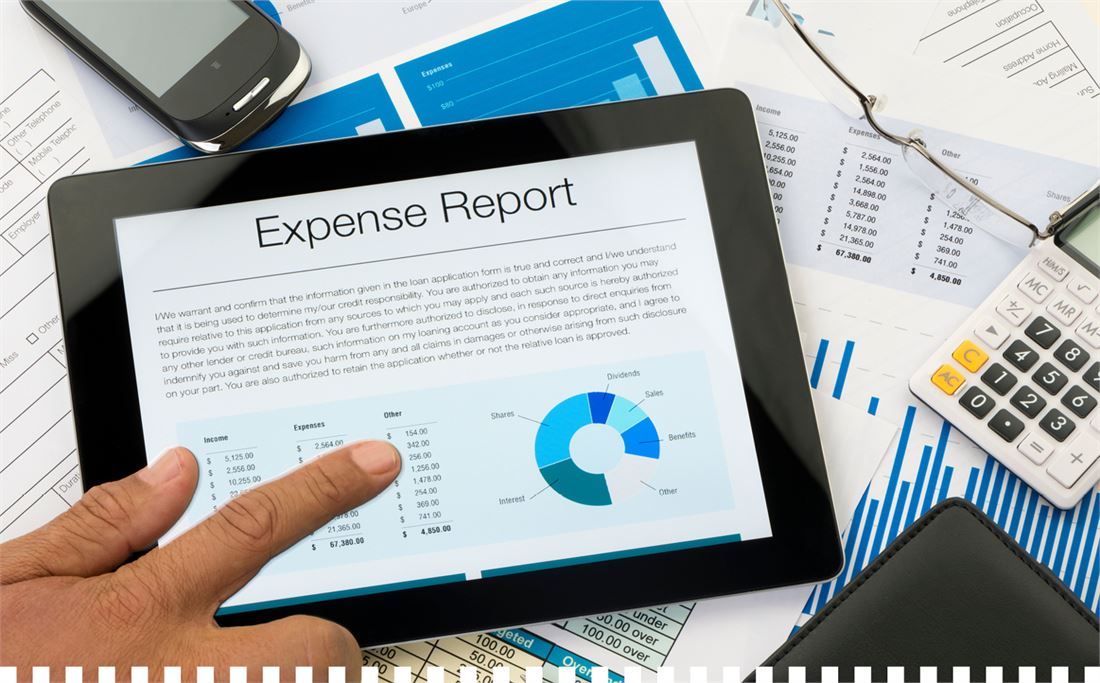 Beginning on January 1, 2019, all Illinois employers are required to reimburse employees for all expenses incurred that are "directly related to the services performed for the employer." Reimbursable expenses are considered those for which employers have authorized the employees' expenditure, and do not include expenses incurred due to an employee's own negligence, normal wear and tear, or theft (unless the result of the employer's own negligence). Employers may require employees to submit any expenditure with supporting documentation within 30 calendar days in order for the employee to receive reimbursement.
Having a detailed written expense reimbursement policy is the best way to ensure compliance with the new statute and to make sure that an employee cannot abuse the policy by seeking reimbursement for expenses that were not properly approved.
Eight (8) other jurisdictions including California, the District of Columbia, Iowa, Massachusetts, Montana, New Hampshire, North Dakota, and South Dakota have previously enacted similar legislation. While the Illinois Act does not specify exactly what types of expenditures an employer must reimburse, looking at the other jurisdictions for guidance, Illinois employers may be required to reimburse employees for mileage, personal cell phone data plans, home internet bills, and remote equipment (such as routers and other computing necessities). GCT will be closely monitoring any developments.
We recommend that Illinois employers review their expense reimbursement policies and practices as soon as possible.
If you have questions or need additional information, please contact an employment attorney at Golan Christie Taglia, LLP.

THE BENEFITS AND PERILS OF COLLABORATION SOFTWARE
WHAT IS COLLABORATION SOFTWARE? Collaboration Software—also known as online or groupware— is designed to enhance productivity of a group of participants. It enables communications, the sharing of ideas and information, and the processing and management of files, data and documents. It can track one project or multiple projects, and can exist in cloud-enabled environments, as well as on dedicated servers.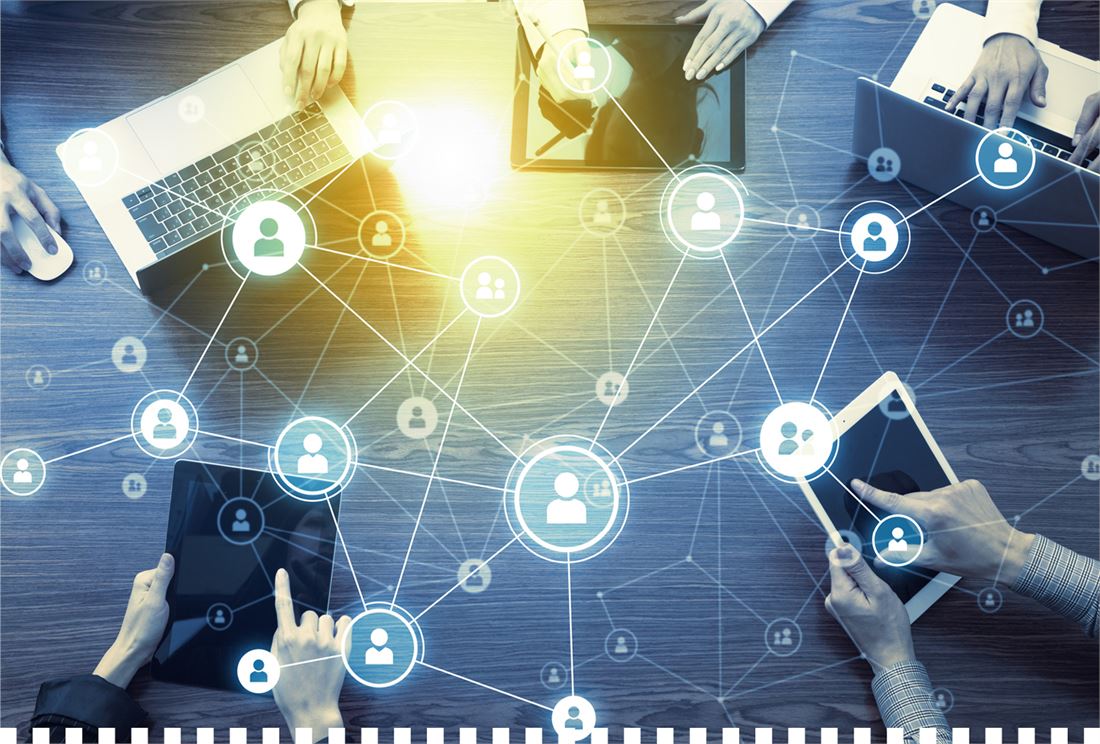 THERE ARE THREE PRIMARY TYPES OF COLLABORATION SOFTWARE:
1. Communication – Focuses on participants being able to communicate with each other.
2. Conferencing – Enables real-time collaboration where all of the participants share the same view and provide input.
3. Coordination – Helps manage complex interdependent work by many participants.
The third type is most prevalent in the development of Intellectual Property. Think of it as a virtual workspace where all participants working remotely can coordinate their efforts, and any changes made by one participant will be automatically synced across all users, assuring that everyone has the latest version.
HOW IS COLLABORATION SOFTWARE USED IN THE CREATION OF INTELLECTUAL PROPERTY? Within an organization, Collaboration Software can reduce operating costs by allowing employees to work remotely. Consultants and independent contractors can mesh easily into an organization's project. In alliances between organizations, Collaboration Software allows entities with different skill sets and strengths to work together to create a product for their mutual benefit.
The creation of Intellectual Property does not always follow a linear path. There can be dead ends, or the original goal can change. Collaboration Software can keep track of solutions that might be unworkable. And it can track a logic progression that is needed to create reproducible results.
Each type of Intellectual Property has its own rules regarding a participant's ownership stake in the final work. Collaboration Software's ability to track this information aids in the protection of Intellectual Property and can be valuable should disputes about the creation arise.
WHAT ARE THE POTENTIAL ISSUES WITH USING COLLABORATION SOFTWARE IN THE CREATION OF INTELLECTUAL PROPERTY? The first issue is how to choose the appropriate product. Select the software solution that meets the expectations and needs of the group. Be wary of software that tries to do too much and includes non-essential capabilities that may reduce the functionality of the features that are most important to the project.
The second issue is storage and archiving. The software should store the archived information in a way that transparently demonstrates the development of the Intellectual Property.
The third issue relates to ownership of any resulting Intellectual Property. Before computers, inventors and creators would keep a 'lab notebook' showing all the steps in the creation of the Intellectual Property. Collaboration Software should act as a virtual lab notebook by archiving all drafts and communications by all participants.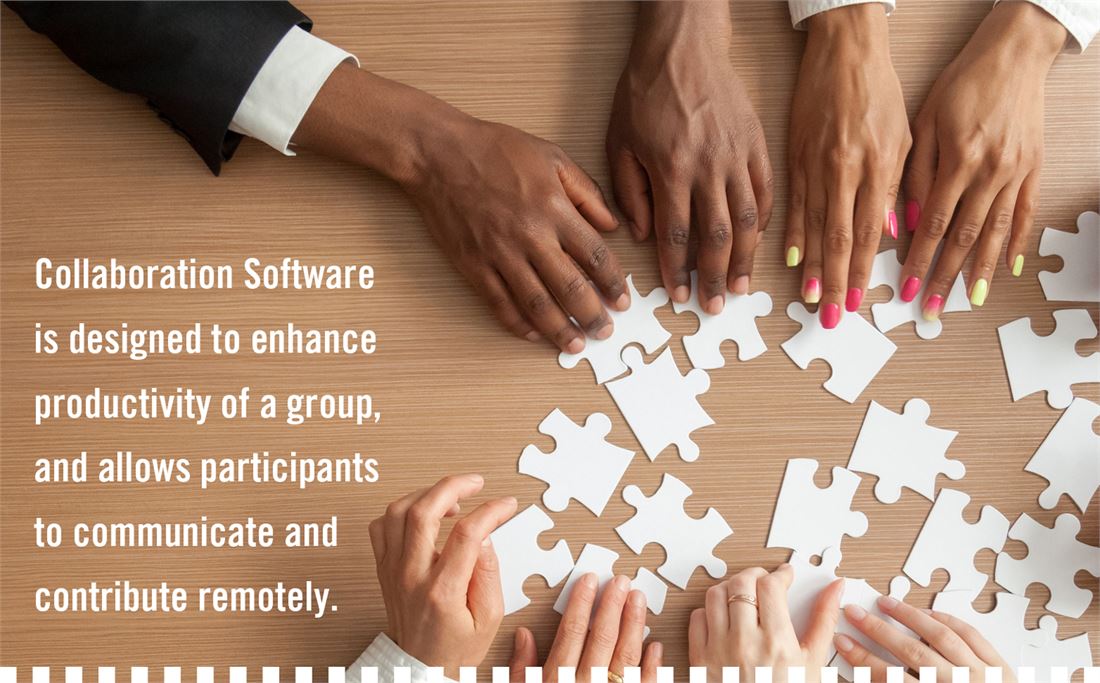 HOW CAN I USE COLLABORATION SOFTWARE WISELY? Before using Collaboration Software, it is imperative to develop written documentation incorporating agreements among the collaborators regarding:
What will be expected from each participant and what rights each participant will have in the final product
Terms of a disengagement procedure should any party withdraw from the creative process, or to address a dispute
Prohibiting off-line drafting and archiving of any project contributions to ensure that all versions are captured and stored in the software
All terms should be documented, agreed upon, and distributed to all participants prior to initiation of any project.
CONCLUSION If used wisely, Collaboration Software can advance the development of Intellectual Property. Knowing how to choose the software, how to implement it and how to operate within an agile environment will greatly enhance the development process and the ultimate product. And should a dispute arise, Collaboration Software will provide valuable evidence.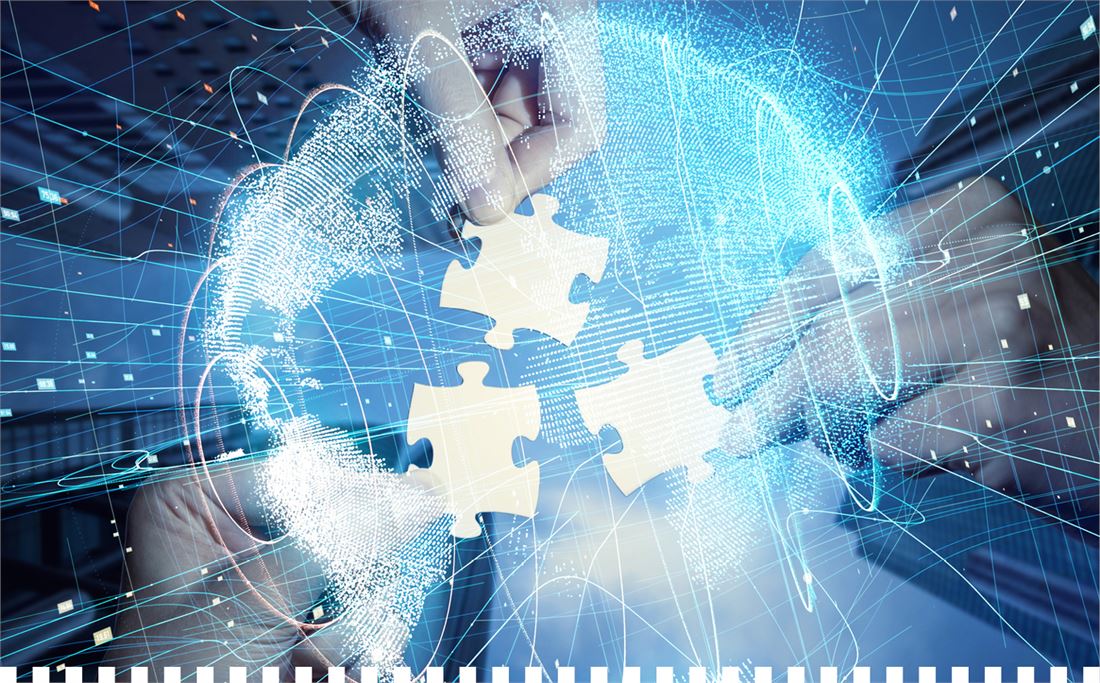 If you have questions or need additional information, please contact an intellectual property attorney at Golan Christie Taglia LLP.