Chicago Passes Paid Sick Leave Ordinance


Chicago Passes Paid Sick Leave Ordinance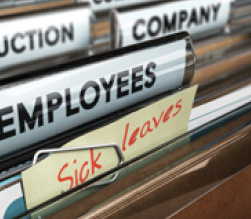 Chicago recently passed an Ordinance requiring all employers with employees working in Chicago to provide those employees with paid sick leave. Chicago is only the most recent city to have passed such an Ordinance, following twenty-six (26) other cities including New York City, Philadelphia, and Washington, D.C. In addition, five (5) states – California, Connecticut, Massachusetts, Oregon, and Vermont – have laws requiring employers to provide paid sick leave to employees.
The Chicago Ordinance goes into effect on July 1, 2017. Under the Ordinance, employees accrue one (1) hour of sick leave for every forty (40) hours worked, up to a total of five (5) days of sick leave over the course of the year. For any new employees, they can use accrued sick leave after six (6) months of employment. While employers are not required to pay employees for unused sick days at the end of the year or upon termination of employment, employees are able to roll over up to 2.5 days of unused sick leave to the following year.
The Chicago Ordinance does not affect any employer that already offers employees at least five (5) days of sick leave or PTO per year. If you have questions or need additional information, please contact an employment attorney at Golan & Christie.