FROM OUR MANAGING PARTNER
Summer 2014 Newsletter
FROM OUR MANAGING PARTNER
Summer 2014 Newsletter
We hope you enjoy this Summer 2014 edition of the Golan & Christie Newsletter. In this issue, we've pulled together a variety of information and news items that we feel is interesting and could have an impact on your business.
LESSONS FROM A FAMILY BUSINESS OWNER

Our own Matthew Bachochin helped run his family's business prior to becoming a lawyer. Now that he has viewed both the business owner's and legal counsel's perspective, Matthew shares with you his first-hand knowledge of key areas where a family-owned business can be particularly vulnerable.
EMPLOYMENT LAW ALERTS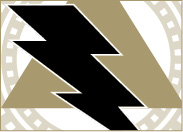 If you're an employer, we encourage you to read this article to keep up to speed with recent news that may affect your company and its employees.
INTELLECTUAL PROPERTY NEWS THAT AFFECTS YOUR BUSINESS

Matters involving copyright and trademark infringements can be very complicated and often very costly. We'll review four recent disputes that made news headlines and offer advice on what your business could learn from each.
Also in this issue, we'll introduce you to Golan & Christie's newest attorney, Joy A. Mkrdichian.
We hope you find this newsletter informative and helpful. It's just another way Golan & Christie strives to keep our clients "one step ahead." Have an enjoyable and prosperous summer.
-Stephen L. Golan
 Managing Partner
GROWING A SUCCESSFUL BUSINESS
Lessons From a Family Business Owner
"...as a company grows and evolves it may be beneficial to create new entities for varying business units or change the entity's structure entirely."
GROWING A SUCCESSFUL BUSINESS
Lessons From a Family Business Owner
Before becoming an attorney, I spent several years intimately involved in running my family's marketing and advertising business. On many occasions we found ourselves with upset clients, annoyed vendors, disgruntled employees and unsuccessful business relationships and some of these disputes led to lawsuits. There was no greater source of anxiety than carrying the weight of threatened or pending litigation.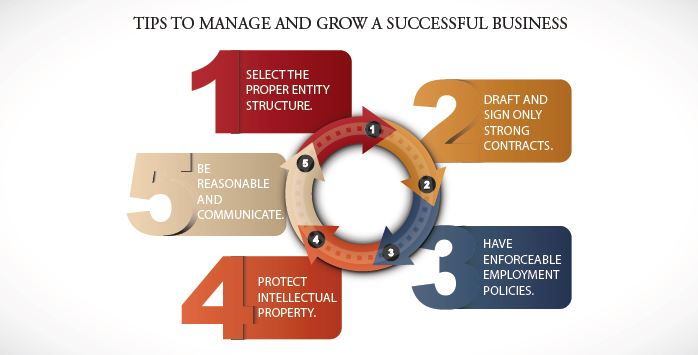 Now, as a litigator it is my mission to keep our corporate clients out of litigation whenever possible. But, too many times, as we prepare them for the overwhelming expense and burden of protracted litigation, a client will ask "What should we have done?"
There is not a simple answer and, quite frankly, nothing can guarantee that you will not get sued.
However, there are some areas where family-owned companies are particularly vulnerable. While some of these areas may seem obvious, our experience tells us that they often get overlooked during the pursuit of managing and growing a successful business.
Select the proper entity structure.
Often, too little attention is paid to the entity's structure. Should this venture be a corporation, LLC, LLP, partnership, or have some other structure? The answer to this fundamental question is crucial because a structure that may be appropriate for one type of business may be completely ineffective for another. In addition, as a company grows and evolves it may be beneficial to create new entities for varying business units or change the entity's structure entirely.
Of course, this decision will have a whole host of legal implications including corporate reporting formalities, taxes, financing, succession planning, and personal liability.
It is important to be mindful of the legal ramifications of such a fundamental decision. An effective, well thought-out strategy regarding entity structure can minimize a company's growing pains and, in turn, mitigate the potential for disputes, reduce the chances of future litigation and limit the potential for personal stakeholder liability.
Draft and sign only strong contracts.
Whether with a customer, vendor, employee, business partner, landlord or tenant, strong contracts provide important protections and should clearly set forth legally binding conditions that all parties must perform.
While it may seem desirable to utilize form contracts and forego the expense of an attorney to save costs, doing so fails to account for the specific needs of the business and the legal ramifications of a breach. Furthermore, contracts signed today likely will have an impact on business decisions far into the future—beyond the vision of many business owners with little or no legal training.
A well written contract will satisfy current needs, address foreseeable contingencies, minimize disputes and help avoid court action.
Have enforceable employment policies.
Enforceable employment policies are a must-have for all companies. The most effective way to communicate and adhere to that policy is through an employee handbook.
Not only does an employee handbook clearly set forth the company's vision, expectations, and obligations, it is also a tool to ensure compliance with discrimination laws, harassment laws, and hourly and overtime pay requirements, among many others.
State and federal laws are intended to protect employees and as a company grows, so grow its obligations to its employees and potential for liability. What may seem like a minor employment issue can quickly lead to expensive litigation and harsh penalties for the employer.
Having clearly drafted, enforceable company policies, effectively communicated and acknowledged by employees can protect the employer, predict the outcome of a dispute,
Protect intellectual property.
For many companies, trademarks and copyrights are among its most valuable assets. In addition, most companies have an online presence or interactive web site. Protect them.
In order to avoid infringement lawsuits and the misappropriation of intellectual property, companies and their attorneys need to perform the necessary due diligence, register copyrights and trademarks, and maintain a comprehensive website terms of use and privacy policy.
Protecting intellectual property not only protects a crucial element of the success of a company but also can help keep your company out of federal court.
Be reasonable and communicate.
When clients come to us for advice regarding a dispute with an employee, client, vendor, or competitor, the first answer rarely involves daring the other party to file suit. Instead, we urge the client to explore other avenues to resolve the dispute.
Clients tells us about lawsuits costing tens of thousands of dollars that may have been resolved had the parties and their attorneys engaged in a reasonable conversation, discussed their differences, and hashed out a solution.
Of course, no company can guarantee it will not get sued or protect itself from the whims of an overly-litigious customer, vendor, or employee. And in those cases, a vigorous defense must be mounted. However by getting good legal advice and taking some relatively inexpensive steps today your family-owned business can minimize the potential for litigation in the future.
To discuss these issues or others related to your family business, contact: Matthew Bachochin, (312)696-2044, mpbachochin@golanchristie.com.

Do We Have To Train Employees To Spot Potential Sexual Misconduct?
Do We Have To Train Employees To Spot Potential Sexual Misconduct?
In recent years, the number of sexual misconduct and abuse claims against colleges and universities, religious institutions and other organizations that regularly interact with minors, including summer camps and country clubs, have become more frequent and high-profile. In addition to the horrible impact on the victims of such abuse, the institution where the abuse occurred can have significant liability.
In many cases, standard general liability and employment practices liability insurance policies do not provide any coverage to the institution for such claims. As a result, many of these employers are seeking specific sexual misconduct coverage in stand-alone policies or as an endorsement to a general policy. In order to qualify for this coverage, the organization may be required to provide specific training to its employees on how to identify and prevent sexual misconduct. In addition to training, written policies and specific pre-hire background investigations may also be required.
If your organization regularly interacts with minors, it is wise to follow the lead of such insurance providers and institute sexual misconduct prevention policies and training for your employees and volunteers.
Employers With Federal Contracts Must Follow New Executive Orders On Increased Minimum Wage And Anti-discrimination
Employers With Federal Contracts Must Follow New Executive Orders On Increased Minimum Wage And Anti-discrimination
President Obama announced two executive orders which will have a significant impact on any employer who is a federal contractor. The first, which goes into effect on January 1, 2015, raised the minimum wage for federal contractors to $10.10 per hour. The current federal minimum wage for all other employers is $7.25, unless the applicable state minimum wage is higher (the minimum set by individual states varies, with Illinois currently at $8.25 and the District of Columbia, the country's highest, currently at $9.50).
As of the date of this publication, the second executive order which impacts federal contractors and their employees has not yet been finalized, but is expected to prohibit discrimination based on an employee's sexual orientation or gender identity. Currently, 21 states, including Illinois, have their own laws prohibiting discrimination on the basis of sexual orientation, but no such law exists at the federal level.
Illinois Passes New Pregnancy Accommodation Law
Illinois Passes New Pregnancy Accommodation Law
Employers in Illinois will have to comply with a new law, starting January 1, 2015. The recently passed amendment to the Illinois Human Rights Act provides that it is a civil rights violation for an employer to refuse to provide reasonable accommodations for an employee that are based on pregnancy, childbirth, or related medical conditions, if she so requests, with the advice of her health care provider. The term "reasonable accommodations" means actions which would enable an employee to perform the activities involved in her job and may include providing light duty work, acquisition or modification of equipment, job restructuring, more frequent breaks or a modified work schedule. The law provides an exception to the reasonable accommodations if the employer can show that it would impose an undue hardship on the business.
Golan & Christie recommends consulting with an employment attorney before responding to any requests for accommodation from pregnant employees and updating your employee handbook to reflect this change in the law.
To discuss how these issues apply to your company contact:
Laura A. Balson, (312)696-1351, labalson@golanchristie.com
or Margaret A. Gisch, (312)696-2039, magisch@golanchristie.com.

U.S. Supreme Court Decides Fee Shifting In Patent Cases
U.S. Supreme Court Decides Fee Shifting In Patent Cases
In two companion decisions, Highmark Inc. v. Allcare Heatlh Management System, Inc. and Octaine Fitness, LLC v. Icon Health & Fitness, Inc., SCOTUS decided that trial courts have discretion to determine attorney's fees awarded to a successful party in patent litigation. The decisions eased previously rigorous standards and are considered a blow to "patent trolls." A patent troll is a person or company who enforces patent rights against accused infringers in an attempt to collect licensing fees, even though he does not manufacture the products or supply the services in the patents in question.
TAKE AWAY: If you receive a cease and desist letter accusing you of any type of intellectual property infringement, do not ignore it. Contact counsel immediately.
USING SELFIES FOR BUSINESS PROMOTION
Boston Red Sox designated hitter, David Ortiz, asked President Obama to pose for a selfie. Unbeknownst to President Obama, Ortiz had signed an endorsement deal with Samsung to be its "social media insider." The selfie went viral and the White House is considering putting an end to presidential selfies. Questions have arisen as to whether the presidential selfie could be categorized as free speech under the First Amendment. However, a selfie used to promote a product is transformed from self-expression into commercial promotion. The Right of Publicity prohibits the use of another's image for commercial purposes without their permission.
TAKE AWAY: Any business that uses social media to build their brand should be cautious about postings on social media. Pictures or other identifying features of customers or clients should only be used with permission.
FYRETV SUES AMAZON CLAIMING TRADEMARK INFRINGEMENT
FyreTV sued Amazon for trademark infringement for using FireTV. Trademark protection applies to words and phrases that not only look the same but sound the same; even if they are spelled differently. FyreTV streams media limited to adult content. It registered its trademarks with the United States Patent and Trademark Office in 2008. FyreTV claims that if Amazon had done a search of the USPTO's files, it would have discovered the prior registration. So FyreTV claims that the infringement is willful.
TAKE AWAY: When choosing a word or phrase as a trademark, a due diligence search of prior registration is a must. Did Amazon conduct a search? If so, was the search extensive enough? The answers to these questions may play a material role in whether or not Amazon is held liable.
U.S. SUPREME COURT PUTS RAGING BULL INFRINGEMENT SUIT BACK INTO THE RING
SCOTUS reversed a Ninth Circuit Court of Appeals ruling involving copyright claims brought against Metro-Goldwyn-Mayer Inc. by the daughter of "Raging Bull" author Frank Petrella. SCOTUS ruled that the doctrine of laches (delay in bringing suit) could not be used to bar her claims even after a nearly two-decade delay. Although she had been aware of her claims since the early 1990s, Petrella's daughter did not sue for infringement until the film was released on Blu-Ray in 2009. MGM unsuccessfully argued that the three-year statute of limitations in the Copyright Act could be shortened. The Supreme Court stated, in dicta, that in order to sue for infringement a copyright owner has to have a registration certificate.
TAKE AWAY: Intellectual Property infringement actions have a 'shelf-life'. Claims of infringement should be addressed as soon as they are discovered. Also, a business that generates copyrightable content should have a system for registration of copyrightable works.
To discuss how these issues apply to your company contact:
Beverly A. Berneman (312)696-1221, baberneman@golanchristie.com
Golan & Christie Welcomes New Attorney
Golan & Christie Welcomes New Attorney
Joy A. Mkrdichian's practice at Golan & Christie LLP will be focused on corporate transactions, estate planning and taxation. Prior to joining Golan & Christie LLP, Ms. Mkrdichian was a senior associate at Pricewaterhouse Coopers in Chicago, where she provided international tax consulting services to Fortune 500 companies.
Ms. Mkrdichian is a member of the Chicago Bar Association and is licensed to practice in Illinois. She also is a member of the American Institute of Certified Public Accountants and is a registered certified public accountant in Illinois. Ms. Mkrdichian earned her Juris Doctor from Chicago-Kent College of Law in 2010 and graduated from University of Illinois Urbana-Champaign with a degree in Accounting in 2007.