FROM OUR MANAGING PARTNER
Summer 2015 Newsletter
FROM OUR MANAGING PARTNER
Summer 2015 Newsletter
We hope you are enjoying Summer. While many clients are on vacation, your Golan & Christie team is busy monitoring changes and trends in business law.
In this newsletter we share some recent developments in the areas of Employment and IP Law. We're also pleased to announce the addition of two new attorneys to the Golan & Christie team. (Learn about them below.)
In the meantime, enjoy the rest of your Summer.
-Stephen L. Golan
Managing Partner
Golan & Christie Welcomes New Attorneys
Golan & Christie Welcomes New Attorneys
Mr. Allen, who joined the firm in June 2015, concentrates his practice on commercial litigation and also has experience in employment matters, construction litigation, and nursing home work. He has represented clients in a wide variety of industries, in all aspects of litigation, from the discovery phase through trial and appeal. Mr. Allen graduated in 2009 from Brandeis University, magna cum laude, with a B.A. in History and Near Eastern Judaic Studies. He received his J.D., in 2012 from the Washington University in St. Louis School of Law. Prior to joining Golan & Christie, Mr. Allen spent two and a half years as a litigator with Stone, Pogrund, & Korey LLC.
Ms. Lindsay, who joined the firm in July 2015, concentrates her practice on complex commercial disputes. Ms. Lindsay has worked on matters involving labor and employment issues, breach of contract, business torts, real estate disputes, government contract awards, copyright and trademark infringements, and misappropriation of trade secrets. She also counsels clients on developing creative settlement agreements and alternative dispute resolutions. Ms. Lindsay earned her B.A. in Political Science from Miami University in 2005, graduating cum laude. In 2008, she graduated Order of the Coif, Order of the Barristers and cum laude from Case Western Reserve University School of Law, where she was a member of the ABA moot court team. Prior to joining Golan & Christie, Ms. Lindsay spent five years as a litigator with Baker & Hostetler LLP and clerked for United States District Court Judge Lesley Wells in the Northern District of Ohio. Ms. Lindsay is licensed to practice in Ohio and Illinois.

More Cities And States Requiring Paid Sick Leave
More Cities And States Requiring Paid Sick Leave
While many employers already provide employees with paid sick leave, not every employer does so and some employers provide it to only certain workers. Currently, there is no law in Illinois that requires employers to offer paid sick leave. However, there is a growing movement across the country - including in Illinois – supporting mandatory paid sick leave for all employees.
On a statewide basis, Connecticut, Massachusetts, and Oregon all now have laws requiring employers to provide hourly employees with paid sick leave that accrues based upon the hours that the employee works. Additionally, certain cities, including Washington D.C.; Seattle, WA; New York City; Tacoma, WA; Philadelphia, PA; Montgomery County, MD; and multiple cities in New Jersey have passed similar laws guaranteeing paid sick leave to all employees.
Other states and cities are following suit. For example, California's Healthy Workplaces, Healthy Families Act went into effect July 1, 2015. Under this Act, an employee that works in California for 30 or more days within a year is entitled to paid sick leave. This extends to any employee that works in California, even if employed by a non-California employer. If any of your employees spend more than 30 days in California per year, your company is likely covered by the new law.
Private Employers In Illinois May Give Employment Preference To Veterans
Private Employers In Illinois May Give Employment Preference To Veterans
On July 28, 2015, Gov. Bruce Rauner signed the Veterans Preference in Private Employment Act into law. The new law amends the Illinois Human Rights Act and allows private employers to establish a voluntary veterans' preference policy.
The new law is not a mandate and employers are not required to grant veterans preference when making employment decisions. It merely provides guidelines to those private employers that choose to initiate a veterans' preference policy.
Private employers that wish to extend preferences to veterans when making hiring or other employment decisions, may do so if: (i) the policy is in writing and publicly posted at the place of employment or on an employer maintained website; (ii) the employer's job applications inform all applicants of the policy; and (iii) the employer applies the policy uniformly for all employment decisions.
To discuss how these issues apply to your company contact: Laura A. Balson, (312)696-1351, labalson@golanchristie.com or Margaret A. Gisch, (312)696-2039, magisch@golanchristie.com.

Donald Trump Wants His Name To Be Disremembered
Donald Trump Wants His Name To Be Disremembered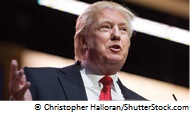 Entrepreneur, realty show icon and presidential candidate, Donald Trump, usually wants everyone to know his name. But there's an exception to every rule. Trump Entertainment Resorts Inc. filed for Chapter 11 bankruptcy protection on September 9, 2014. Trump Entertainment has a license from Trump's licensing company to use Trump's trademarks. Prior to the bankruptcy, Trump's licensing company had filed suit to revoke the license because the alleged mismanagement of the Trump Entertainment's casinos were reducing the value of the Trump trademarks. Trump's licensing company asked the bankruptcy court to lift the automatic stay to allow it to proceed with the lawsuit. The parties eventually settled. The debtors were allowed to keep using Trump's name on one of the casinos.
TAKE AWAY: This item is rich with take aways. First, this is a good example of the protections an intellectual property holding company can give the savvy business owner. By having the holding company own the trademarks and then license them out, the trademarks aren't assets of a bankruptcy estate or vulnerable to execution to satisfy a judgment. Second, the licensing company was able to use quality control as a basis for cancelling its license due to the poor quality of the licensee's business. Third, the licensing company can continue to license to others without fear that the value of the license will be compromised by a company that's circling the drain. This last point doesn't come up directly in this news item but it's worth bringing up. Many intellectual property licenses identify the filing of a bankruptcy or bad financial condition as an event of default. These default events are unenforceable in bankruptcy.
CONSUMERS CAN'T CONFUSE A FICTIONAL PRODUCT WITH A REAL ONE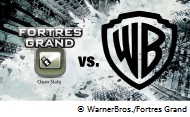 The Seventh Circuit Court of Appeals affirmed the dismissal of a trademark infringement suit brought by Fortes Grand Corporation against Warner Brothers. Fortres Grand alleged that the hacking software in the Batman movie, "The Dark Knight Rises" described as 'clean slate' caused customer confusion with its trademark "Clean Slate" for its security program. The real problem here is the assumption on Fortes Grand's part that the consuming public can't tell the difference between the description of a fictional software program and a real software program.
TAKE AWAY: Trademark infringement that causes customer confusion can devastate sales and reputation. But, when bringing suit, the realities of a situation should be part of the analysis. For instance, the use of a word in its descriptive sense is not automatically an infringement of a trademark that incorporates that descriptive mark. And a fictional software program is not likely to be confused with a real one.
BEASTIE BOYS SLAY MONSTER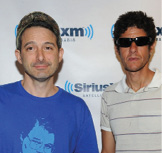 No, this isn't the title of the next superhero movie or video game. It's a copyright and trademark case. Monster Energy Co. used portions of five Beastie Boys songs in a promotional video without permission. The employee who created the video testified that he had no background in music licensing. He admitted that no one at Monster tried to contact the Beastie Boys to get permission to use the songs. A jury returned a verdict against Monster for copyright infringement and trademark infringement. The court denied Monster's motion to set aside the verdict in the amount of $1 million in actual damages and $1.2 million in statutory damages stating, "[a]s the Beastie Boys' counsel noted in closing argument, Monster, at the time, did not perform any training of employees related to the use of copyrighted or trademarked content; it therefore left [the Monster employee] to his own devices in producing the video."
TAKE AWAY: The operative question is: Would the outcome have been different if the employee had been properly trained to conduct due diligence and get licenses? Had the proper due diligence been done and permissions obtained, Monster would never have been sued in the first place. Best practices manuals can help. But nothing can substitute for holding training sessions that explain the law and the process for proper licensing. Any business that needs or wants to use someone else's content, including photos, articles, blog entries, drawings, etc. should remember the lesson learned by Monster (hopefully). On an interesting side note, Monster is infamous for aggressively protecting its own trademark. It has probably filed more oppositions to trademark registrations than any other company.
To discuss how these issues apply to your company contact:
Beverly A. Berneman (312)696-1221, baberneman@golanchristie.com
Running for Ken

In honor of Ken Jensen, our former colleague and friend who passed away earlier this year, more than a dozen of his Golan & Christie coworkers participated in the ABC7 Gibbons 5K. The annual run and walk benefits the Leukemia Research Foundation.